USMES: Overcoming Hardship & Finding Community Together
USMES, U.S. Military Endurance Sports, supports endurance sports and activities for current, retired, and veteran members of the United States Armed Forces. It began in 2009 as an elite cycling team and has grown into a thriving multi-sport program. Now, USMES supports numerous sports for amateur and elite athletes of all abilities, with roughly 75percent of their members having some type of disability (including disabilities like PTSD, TBI, and hearing loss). These athletes have dedicated themselves to achieving success and overcoming numerous obstacles. While achieving lofty athletic goals, these athletes support others in their local community. USMES members are passionate about promoting their sport, serving their country, and supporting each other.
USMES supports an Elite Athlete Program for athletes competing at the national and international level and Team Chronos, which provides opportunities for regionally influential masters athletes. Athletes from these teams compete at the Olympics and on international circuits, break barriers, and inspire countless others with their determination and positivity. It is this sense of community and camaraderie that these service members rely on to help propel them forward. This Veterans Day, we'd like to highlight a few of the outstanding USMES members.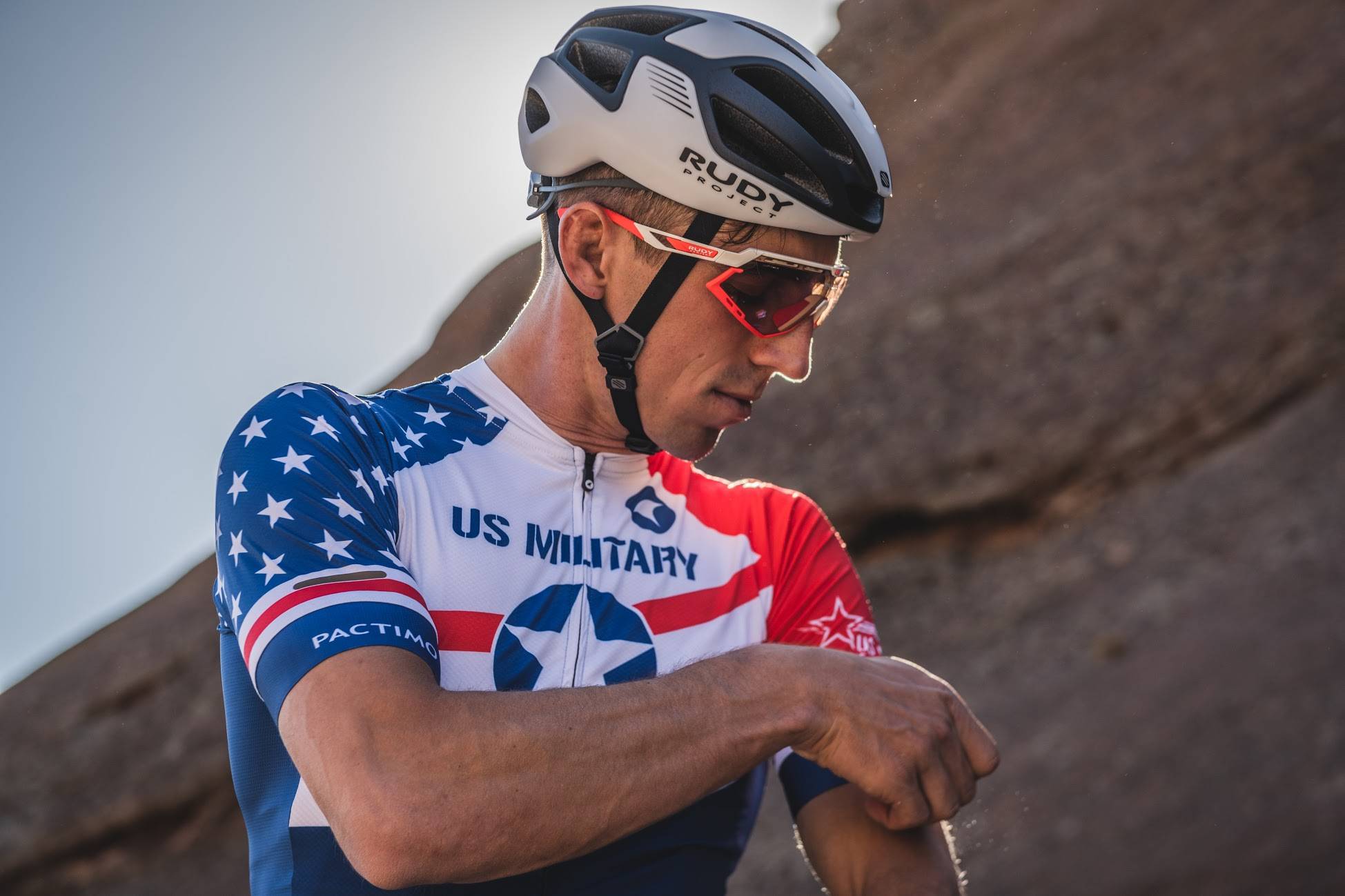 Photos courtesy of Pactimo / Adam Pawlikiewicz Mesa
Tristan Manderfeld had an outstanding 2019 season with appearances at huge international races. He earned points for Olympic qualification at Fire on Wheels UCI C1 Scratch Race and Points and he finished the season representing the U.S. Armed Forces at the 2019 CISM Military World Games.
As a high school wrestler, he was recruited to West Point. Unfortunately, a back injury prevented him from continuing in the sport. He was immediately drawn to cycling and its unique mental and physical demands. He quickly progressed from Cat 5 to UCI Pro in cyclocross in just over two years. Tristan has lots of big goals for 2021, but is specifically hoping to make the US Olympic team. He is no stranger to taking risks, as his favorite saying goes, "take the risk or lose the chance." Tristan continues to take those chances and the results speak for themselves. Tristan's favorite current workout is a "simulated points race on the road with added volume. It consists of one hour at Zone 2 followed by 40 minutes split into eight blocks of three minutes in high Zone 2 then 1:45 at breakaway pace and 15 seconds at an all-out sprint. Repeat."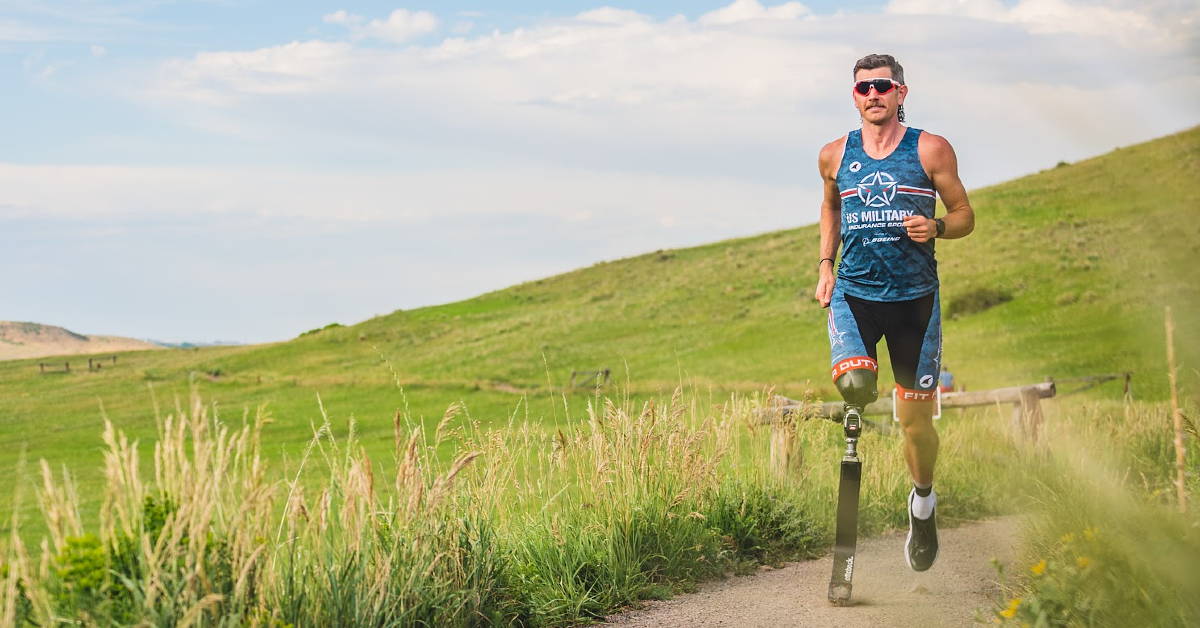 In 2007, Adam Popp was injured by an IED in Afghanistan, resulting in the amputation of his right leg above the knee. At the time, he was an Explosive Ordnance Disposal Team Leader and a twelve-year combat veteran of the Air Force with deployments to Iraq and Afghanistan. Eight years after losing his leg, Adam began running again. In December 2015, Adam became the first above-knee amputee to complete a 100-mile ultramarathon within the 30-hour cutoff. He was the first amputee to finish, and placed second at the 2017 Boston Marathon in the Mobility Impaired Division. He went on to become the first amputee to complete the JFK 50. On November 14th Adam "will be running Tunnel Hill 100-miler in Illinois, with a third attempt at the 100-mile finish, then seven days later I'll go for my fourth consecutive run at JFK 50-miler."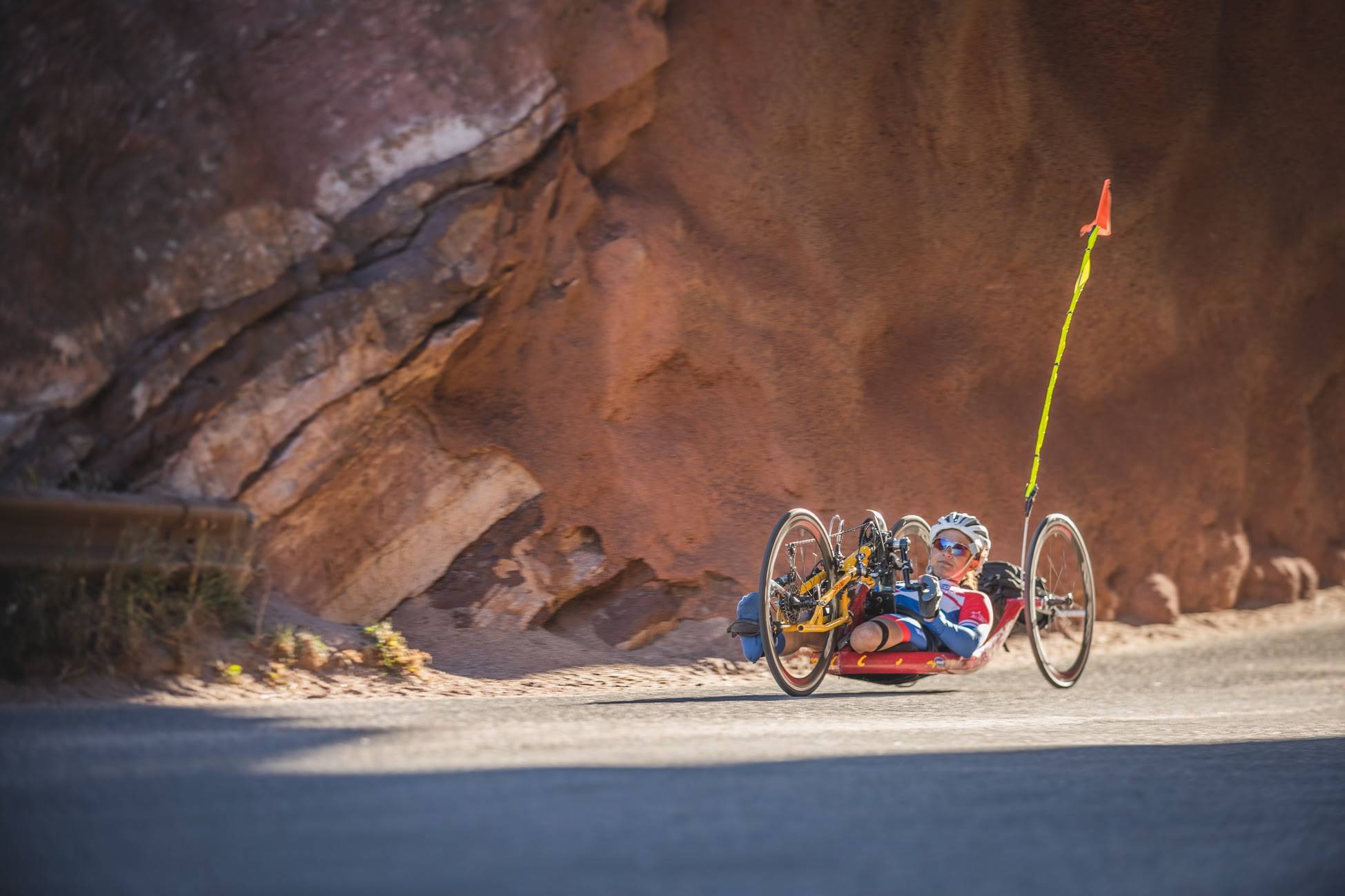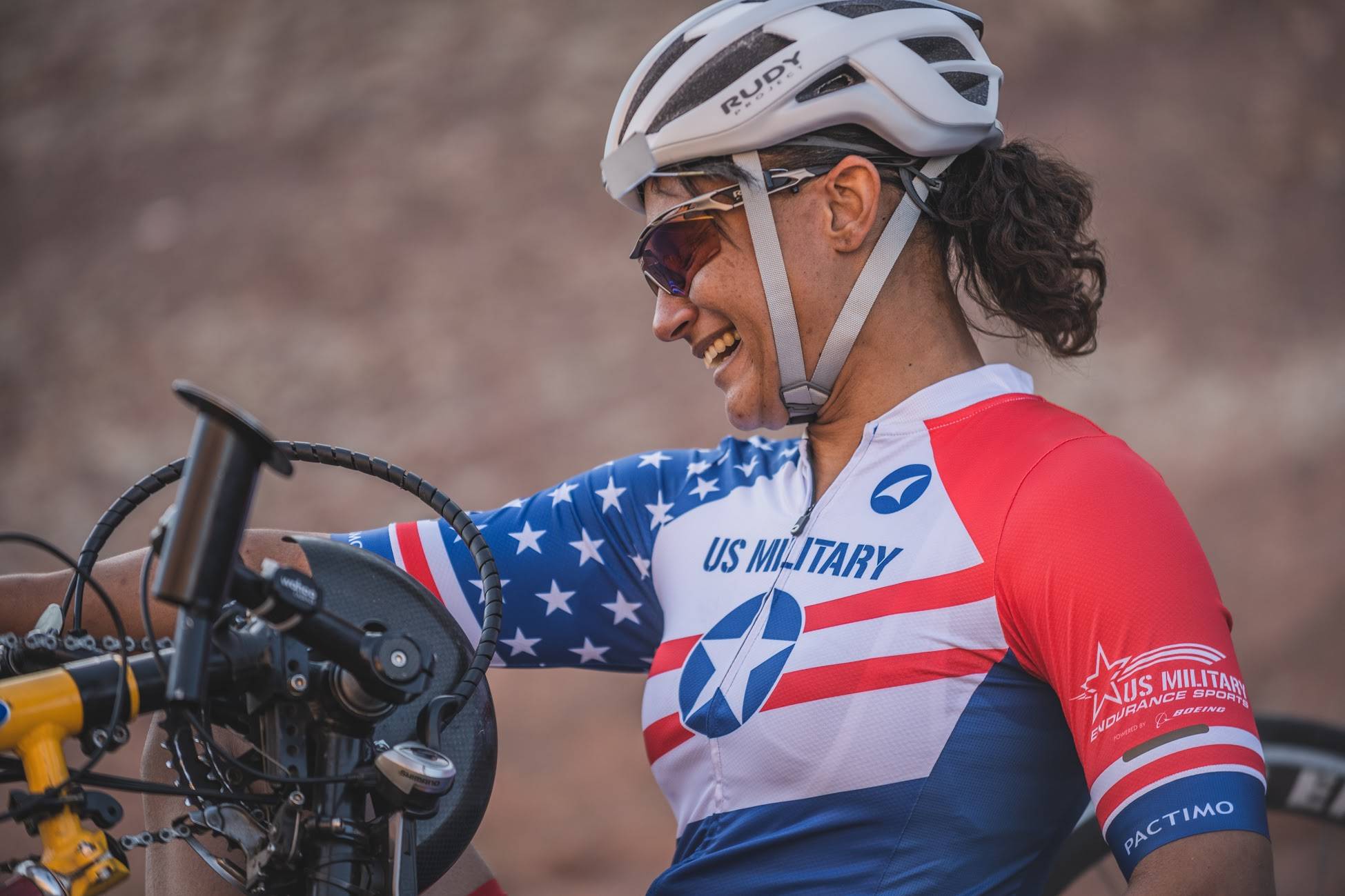 Jataya Taylor dreamed of a military career. While serving in the Marine Corp, she was seriously injured in two training accidents. After numerous unsuccessful surgeries, she was diagnosed with a rare connective tissue disorder that prevented her from healing. Jataya was medically retired, which was emotionally devastating. She didn't give up though. In 2017, she made the decision to have her left leg amputated and began her career as an adaptive athlete. Jataya is now a Paralympic hopeful for Nordic skiing, and also competes at a national level in para cycling and wheelchair basketball. She won the 2018 DAV Freedom Award, for outstanding courage and achievement.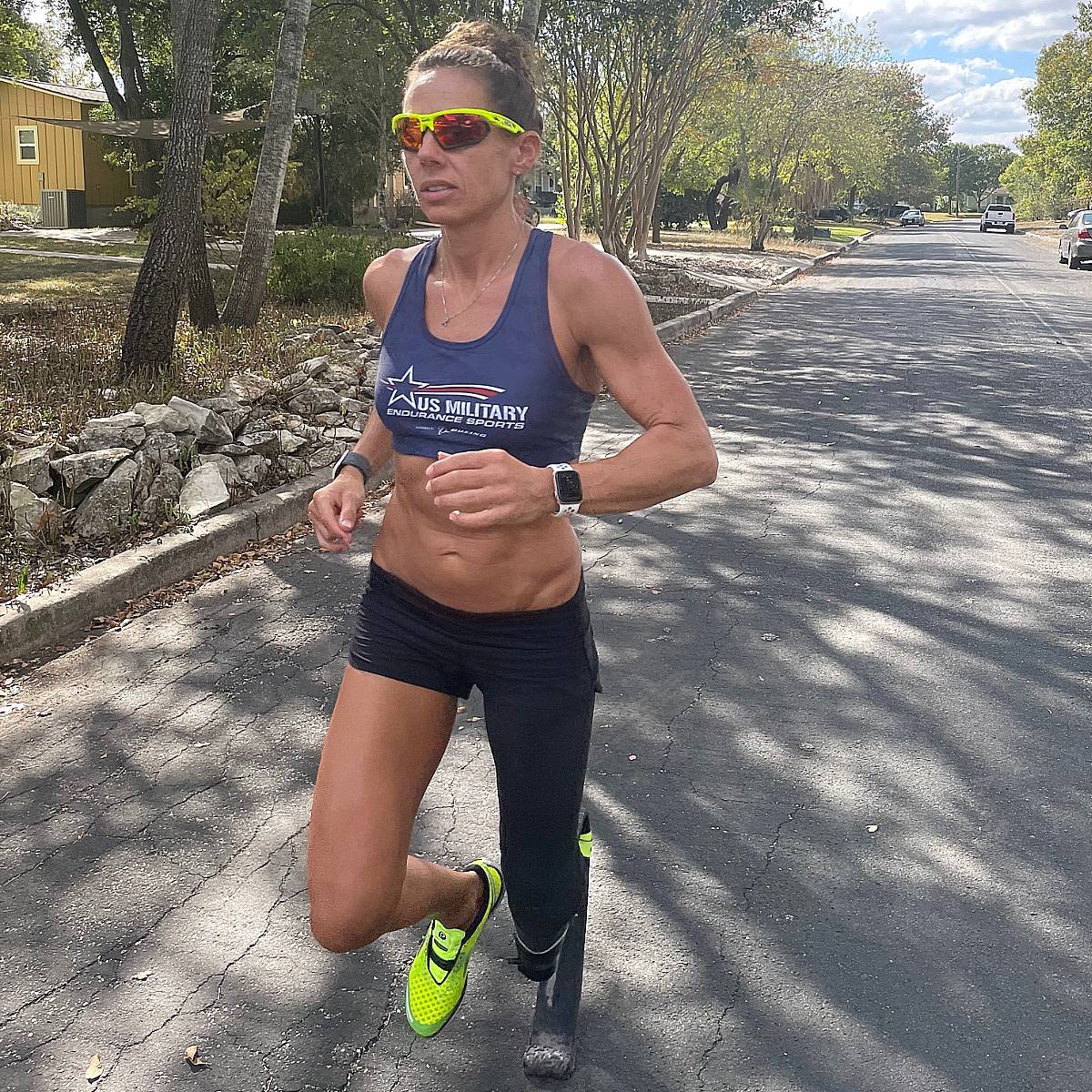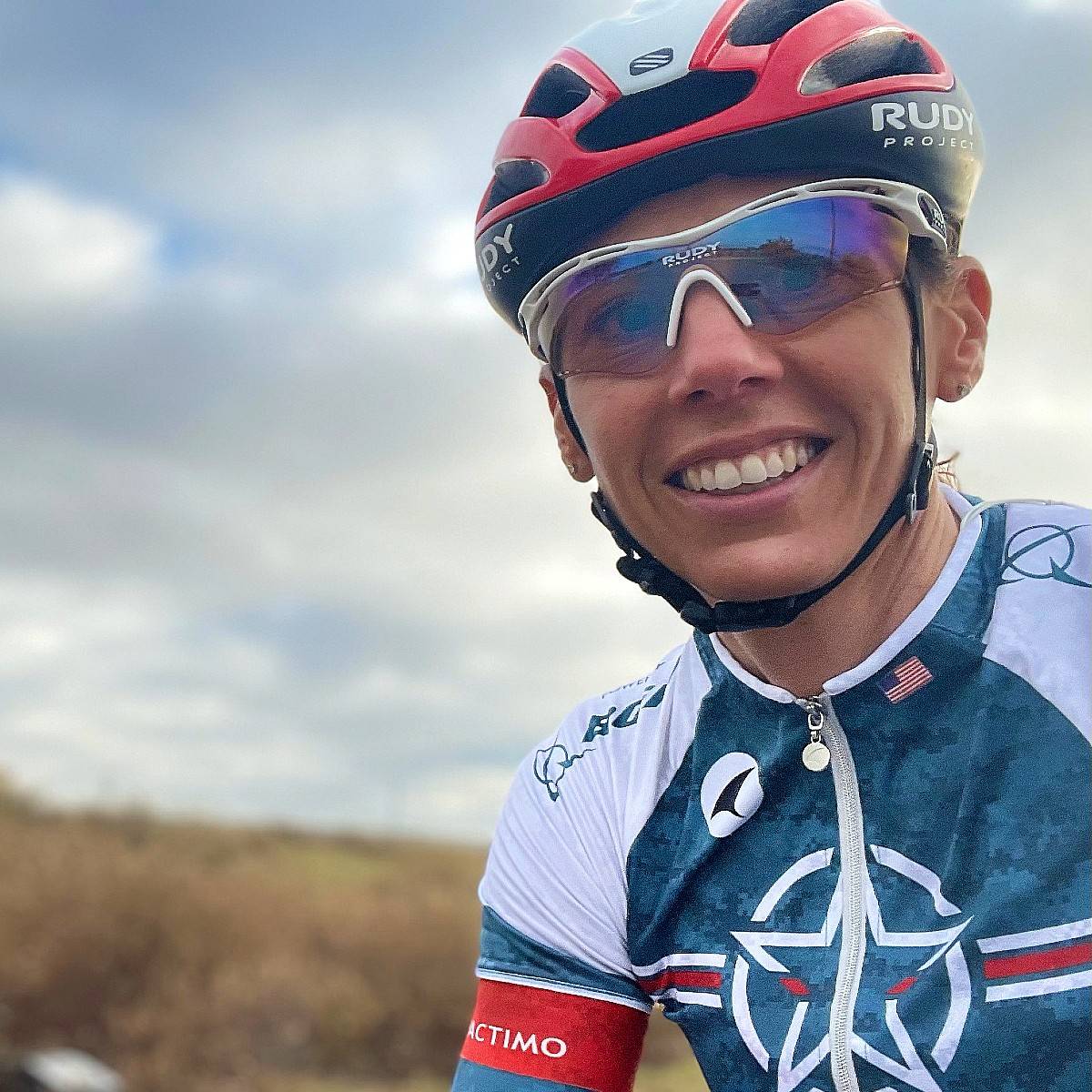 Kelly Elmlinger is a retired Army Captain and the current USA Paratriathlon National Champ. As a combat medic, she was deployed three times, to Iraq and Afghanistan. Tragically, she was diagnosed with synovial sarcoma cancer that ultimately led to the amputation of her leg in 2016. Just three weeks after receiving her run/walk prosthetic, she entered her first triathlon. She was named the Paratriathlon Development Athlete of the year for 2020 by USAT. And Kelly is ready for 2021. Her eyes are set on ITU World Champs and a possible Olympic Team selection. The pandemic has left her with some time to focus on some medical needs and also be present for her kids. Her approach and advice for dealing with COVID-19 is to "hold yourself accountable and to have an outlet to release frustrations and stress."
Many USMES members are first responders or frontline workers. With COVID-19, that has meant this year has been devoted not to training, but to their first duty—caring for and protecting us all. The stress of a pandemic and isolation has been challenging to say the least, but especially for veterans. To foster community, accountability, and support this year, members have used Zwift and other avenues of virtual meetups and competitions to bring the team together. Others are providing mentorship and increased avenues of support to fight against addictions.
USMES is providing a network of support and community to veteran athletes from amateurs to elites, from active duty to retired, and for all abilities. It is an avenue that no matter the circumstance, they can find a community of support. Rudy Project has been a proud supporter of USMES for many years. Rudy Project has provided gear and created custom-made helmets to support USMES members and its teams as they train and compete. To support the great work of USMES or get involved, visit usmes.org.
USMES HELMETS & SUNGLASSES
---