Removing Barriers — The Legend and Legacy of Major Taylor
Marshall "Major" Taylor raced track and road cycling events professionally from 1896 until 1910. He was arguably one of the best cyclists in the world during his career. He was the first African American world champion cyclist and the second African American athlete to win a world championship in any sport (Canadian boxer George Dixon, 1892). Just 30 years after the Civil War, Major Taylor found success internationally, and fought not only on the racecourse, but through blatant racism whenever he competed in the U.S. During the 1896 season, Major Taylor unofficially broke a sprint world record on the track, but he was promptly banned from the stadium because of the color of his skin. He received death threats, and regularly faced dirty tricks from individuals or groups of riders leading up to and during races because of the ever-present presence of prejudice. However, his talent and character led him to great success and his efforts have inspired many to pursue their own cycling dreams.
The moment he earned his place on the international level was later in 1896 during the six-day race in Madison Square Garden. Cycling endurance events were extremely popular at the time. The race format was simple - be the one to cover the most laps over the course of six days. Thousands of spectators joined as the event waged on. The latter stages for those few remaining riders often resulted in exhausted riders falling asleep on their bikes and crashing onto the banked wooden track. To be entered in the race, Taylor had to compete in a half mile sprint. He won, beating the star of the time in cycling, Eddie Bald. Taylor ended up finishing eighth, covering 1,732 miles. By the second day, Taylor had covered almost 400 miles, putting him among the top contenders, in his first professional event. He continued to cover anywhere from 200-300 miles a day for the remaining four days of the race. Bikes, nutrition, and hydration were all drastically different realities than anything we can compare to today. Even after a pretty gnarly wreck late in the race, Taylor got back up and finished with all he had. Taylor was just 18, about ten years younger than the other riders.
At the same time in 1896, the Supreme Court ruled in the famous case of Plessy v. Ferguson. The decision declared that separate but equal was ok, institutionalizing Jim Crow laws. Taylor knew the significance of the moment, "In a word I was a pioneer, and therefore, had to blaze my own trail." Taylor was the only Black rider in a peloton of white. But, he knew that proving his talent during those six days would be the defining moment of his potential career in cycling. And because of his efforts, he became an international phenom.
Over the course of the next decade, Taylor would go on to set more than seven world records. In 1902, he beat the champions of Germany, France, and England, winning 40 out of 57 races. Apart from his racing, he was also a deeply religious man with incredibly principled beliefs. Taylor never raced on Sunday and strongly felt that clean living (avoiding alcohol, drugs, and even candy) were the keys to success as a professional athlete. His popularity was so vast that many international races moved their events from Sunday just so Taylor would compete.
Taylor left cycling for a few years mostly because of the dehumanization and threatening treatment he received while racing and training as a Black cyclist in the U.S. He would show up to train and be turned away because of the color of his skin. He would travel for a race only to receive death threats if he didn't leave town. He would win a race, but often was placed second by officials. Taylor called this the "dreadful monster prejudice to do extra battle against," yet still carried little bitterness. Taylor was mentored and promoted by Birdie Munger and befriended several of his competitors over the years through their shared interest in the sport. He prayed that others would "with patience, courage, fortitude and perseverance achieve success for themselves."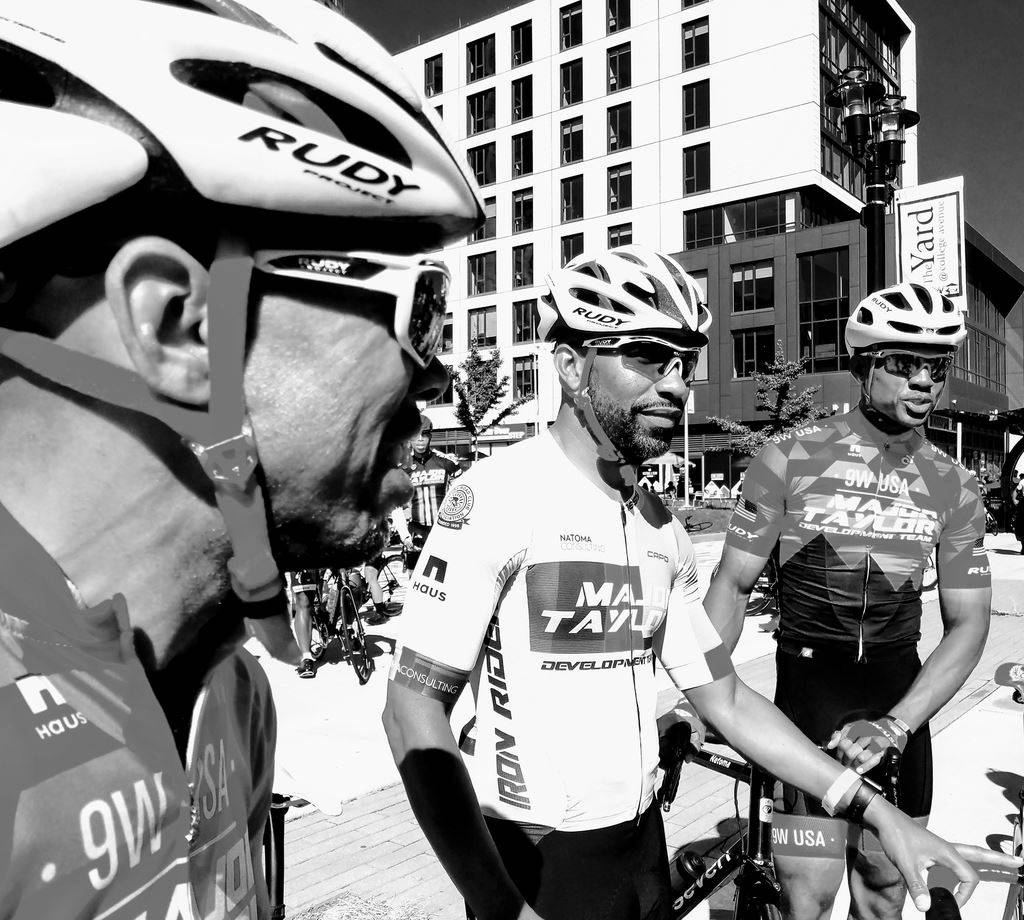 Since its inception over a decade ago, the Major Taylor club and the Major Taylor Iron Riders have honored his legacy and continue to promote the trail he blazed over a century ago.
The Major Taylor Iron Riders (MTIR) were founded in 2006 in Brooklyn's Prospect Park. The name was chosen to honor both Major Taylor and the Fort Missoula Buffalo Soldier 25th  Infantry Bicycle Corps who were referred to as the Iron Riders after they rode 1,900 miles in just 21 days. They were one of four regiments of Black soldiers enacted by Congress in 1866.
Darrell Tucker, Team Leader for the Major Taylor Development team, shared the story of the historical evolution of the team. "In the past 14 years, Major Taylor Iron Riders (MTIR) have grown to secure their position in the NYC cycling community and emerge as one of the most prominent and respected Major Taylor clubs in the United States. With more than 200 members and supporters, the club continues to thrive and expand the demographics of its membership. Today the MTIR peloton is made up of both men and women, teenagers and senior citizens, and individuals from numerous ethnicities and socioeconomic backgrounds." It is arguably the most diverse group of riders in the U.S. As Tucker relayed, through Taylor's story and the mission, "cycling offers us a bridge." The common interest, the journey towards a goal, and the community created, each contribute to the bridge that can be built between the chasm of race, gender, or opportunity that still exists. JoAnn Caban, a team member since 2017, recently shared her thoughts in a team letter about the significance of this team in our current social context:
MTIR is an evolution of diversity through a shared expression and passion for the sport. It fosters an acceptance of diversity whether it is color, age, style, or socioeconomics. Moreover, it exemplifies minority representation in this sport to the youth of our community and also to the older people of color (who are among the greatest population of unhealthy individuals in the developed world). MTIR introduces them to options for fitness which they would not have otherwise known were possible.
Personally, MTIR represents a population who shares similar personal struggles of diversity that I have faced in my life as a Hispanic woman. MTIR represents strength of character, perseverance of excellence in life, and mental fortitude. It is where I find like minded individuals who know how to ride bikes – at any age!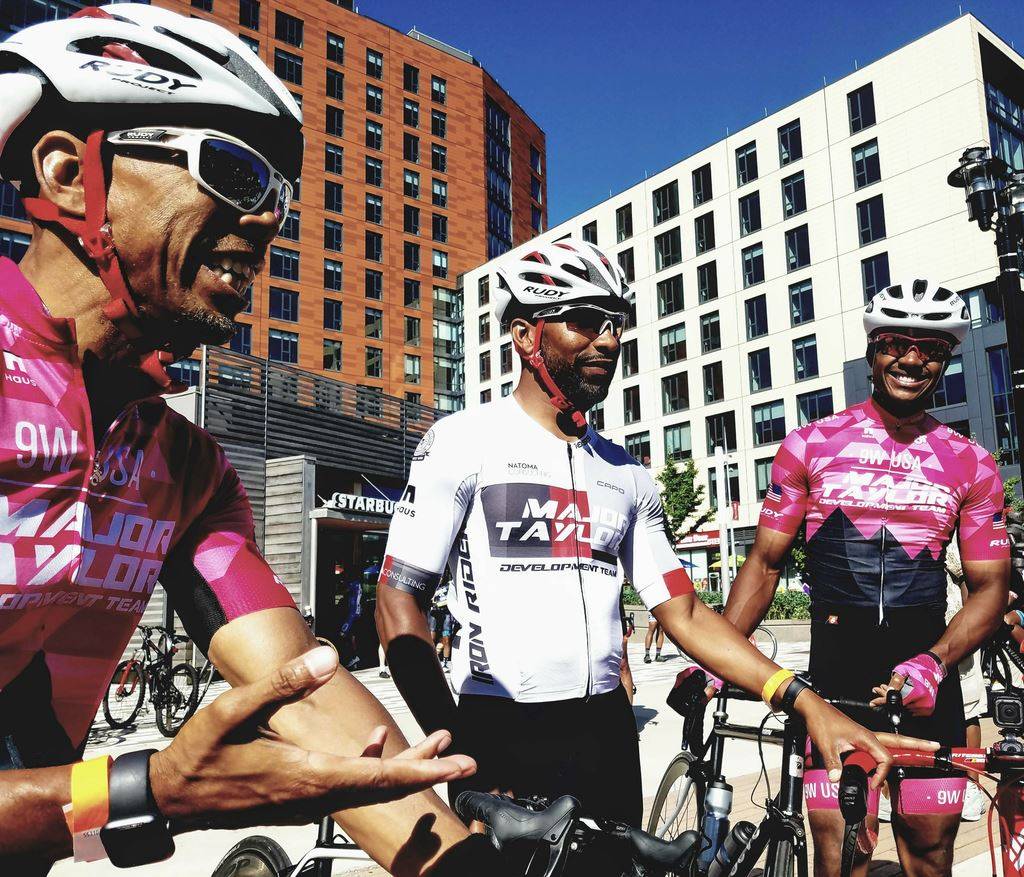 The MTIR team and the Major Taylor Development Team, have built a community that creates a space for riders to become great riders, the same kind of mentorship that opened the door to Major Taylor's own career. That's what the Major Taylor team is all about. That and remaining competitive and elevating each other's performance, all while creating a path for anyone to get involved in the sport.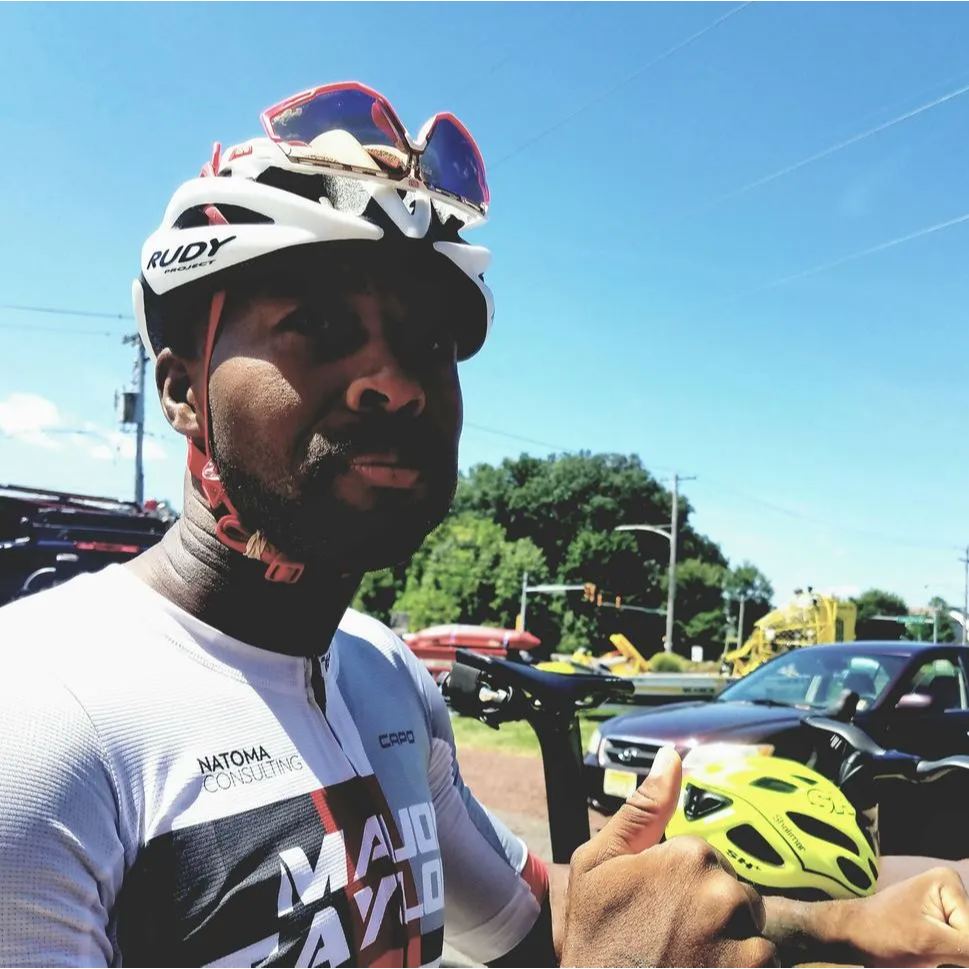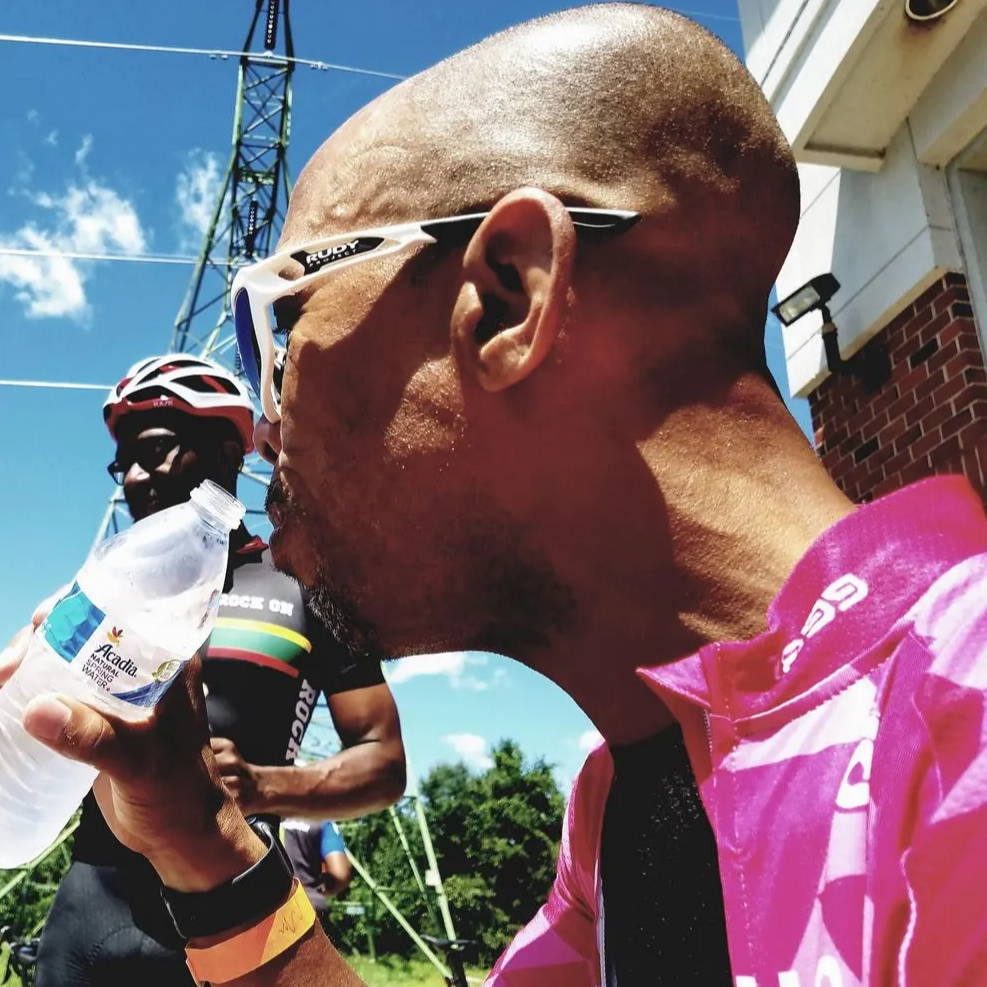 A key factor in their ongoing success has been the long-standing relationships the team has forged. Rudy Project has been a proud supporter of the Major Taylor pro team and grassroots associations for more than a decade. Rudy Project has sponsored community efforts through MTIR to remove the common obstacles to entry. Cycling has a very high barrier to entry: bikes are expensive, kits are expensive, helmets are expensive. The high financial barrier to entry has excluded most for a very long time. Rudy Project has sought to help overcome that by providing helmets, and eyewear to some of the Major Taylor teams, which significantly helps reduce the financial burden that exists in order to participate and compete in the sport. Rudy Project has long-held that their sponsored athletes and teams mirror the demographics of our country. Cycling has been an almost exclusively white sport. Major Taylor was the first to change that. And the efforts this team is leading today are not new to them, but an opportunity for us all to have a moment of clarity and see the greater opportunity: to know, support, and elevate all of our neighbors in every pursuit.
To learn more about Major Taylor and the Major Taylor Iron Riders cycling group, go to https://mtir.clubexpress.com/. They welcome anyone regardless of race, creed or gender.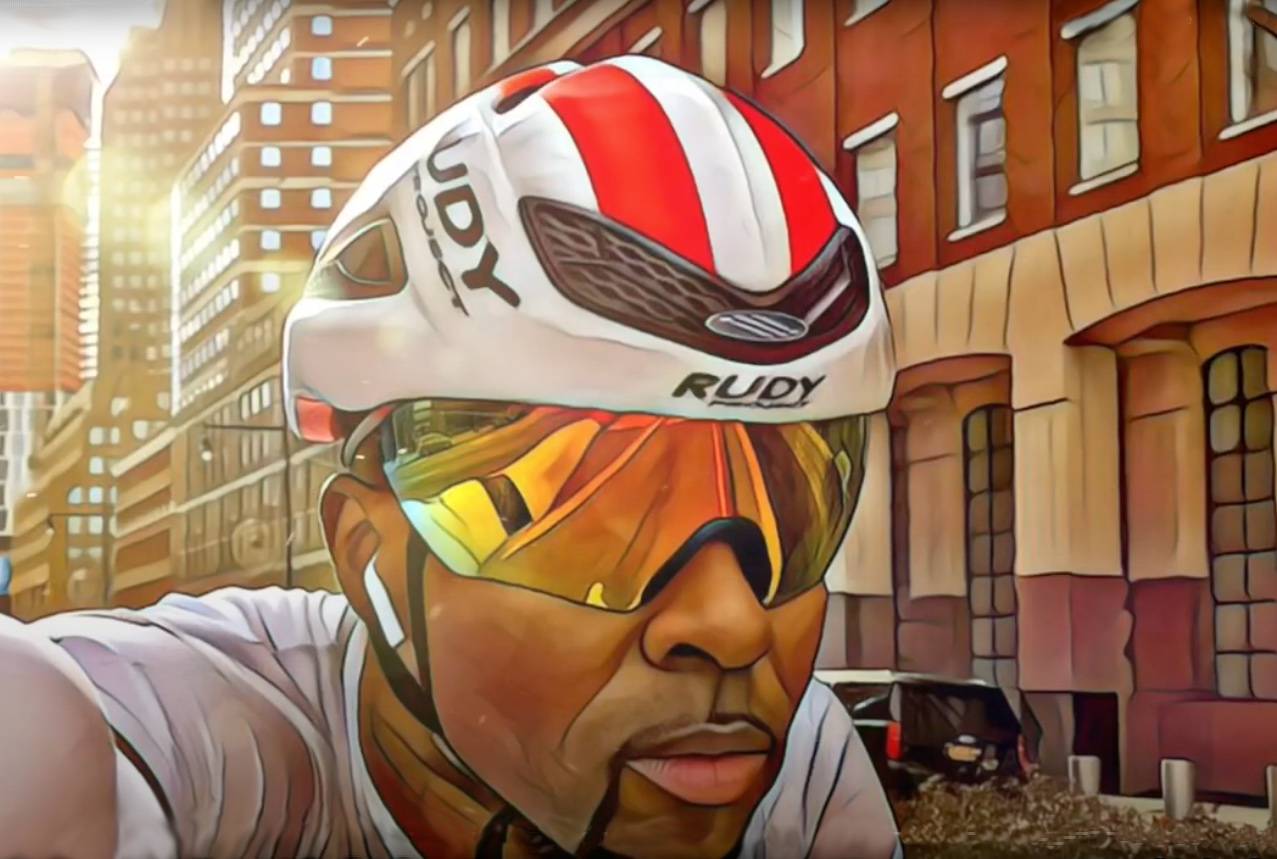 major taylor iron riders club gear
---