Rally Cycling Teams Up with Rudy Project
Top American professional cycling team encourages performance beyond results
"High quality optics that actually stay on your face," says Tom Soladay, Communications Director at Rally Cycling, the most successful domestic professional cycling team in the United States. I've just asked him what Rally Cycling values in a partner in general, and in Rudy Project in particular. "If you've got all the watts in the world but can't see where you're going, those watts don't matter." Soladay's answer echoes many of the points he makes during our conversation about Rally Cycling and their parent organization, Rally Health: the best approach to a puzzle is an individual-focused, practical solution that leads to the best possible outcome.
The cycling team's mission is a simple one: "Rally brings to the world of cycling the same creativity, passion, and commitment it brings to the pursuit of its mission to put health in the hands of the individual," the team's website says, and Soladay's description of the team's values mirror that mission: "We want to encourage people to live healthier lives," he says. "Most of the time you're not getting on the podium in professional cycling, so we also focus on the larger picture of how cycling can encourage people everywhere to eat better and to take care of themselves."
Rally Cycling first appeared as Kelly Benefit Strategies/Medifast in 2007, and has spent the better part of a decade-and-a-half at the top of domestic professional cycling. In the last ten years the organization completed its program by adding a women's team in 2012, and now makes forays across the Atlantic Ocean to race at the highest level, in Europe. Soladay, now part of the team management structure, contributed as an athlete for seven years of his ten-year career. "Once I was here I didn't really want to go anywhere else," Soladay says. He majored in economics at the University of Maryland and then moved to the West with his wife, so they could both pursue their dreams (she is an actor).
After a few years with other outfits, Soladay joined Rally and contributed to many of the team's big wins: several US Professional Criterium National Championships, dozens of victories at National Racing Calendar events across the country. "One race that stands out is the downtown crit at the Cascade Classic in Bend, Oregon. We'd missed the main move of the race and a strong breakaway had gone up the road. We had no other choice but to put the entire team on the front to bring the break back, and I was part of that effort.
We went on to win that particular race, and I think that day really says a lot about who Rally Cycling is as a team and an organization: we look for riders that want to be a part of something larger than themselves—we don't hire influencers or salespeople—and that sacrifice for the success of the team was a really special day for me as a rider."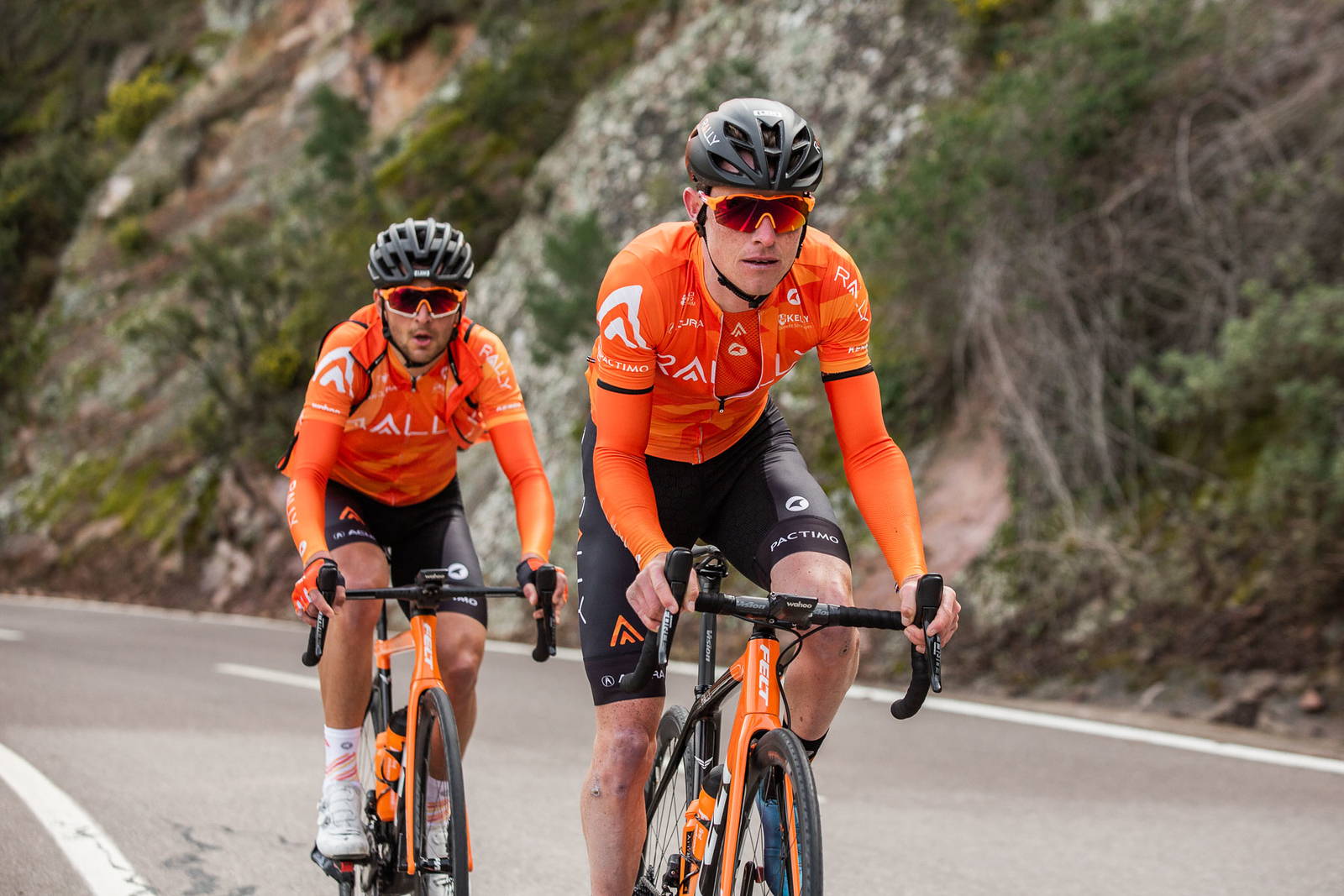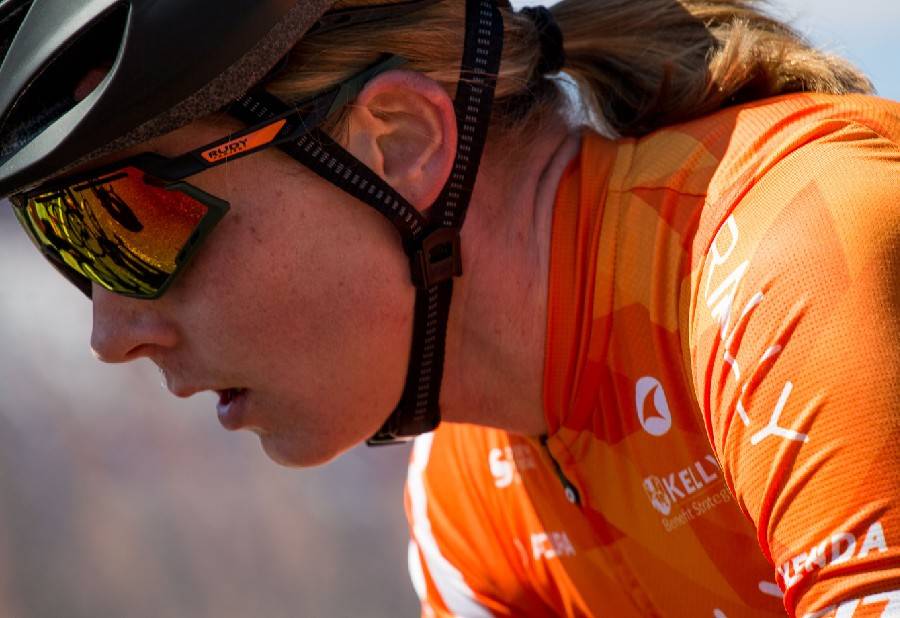 A Natural Fit
Rudy Project joins a veritable sea of Rally Cycling partners, all of whom share the mission and goals of the team. "In five years, we hope to have both our men's and women's teams in the WorldTour," Soladay says. The team already competes at many of the WorldTour level UCI events around the world, with both men's and women's sides picking up results this spring in Europe. Ben King, an American cycling household name, reported on what it's like to actually ride a WorldTour stage race. Short answer? It's really hard.
On the women's side, the team wrapped up double classification wins at the Setmana Ciclista Valenciana, with Krista Doebel-Kickok taking the iconic polka-dotted climber's jersey, and fast woman Heidi Franz wearing the pink sprinter's jersey at the close of the competition. "During the pandemic Franz was one of those riders who rediscovered her love of riding," Soladay says.
The constant grind of two-continent racing sounds glamorous, but professional cycling takes a lot out of a person. Franz spent most of the past year doing unstructured riding, finding that joy of simply taking two wheels for a spin. "The past year was really hard on the riders," Soladay tells me, something he sees first-person in his role of communicating with athletes and writing stories about their experiences. "Some of our riders found excitement and purpose through Zwift and other outlets, and some simply took some time off. That's something you don't often get to do as a pro, and I think we're seeing that forced downtime pay dividends this spring."
Lofty Goals
"Moving to the WorldTour is primarily a financial hurdle," Soladay tells me. "We have the infrastructure in place to support a WorldTour team—now we're seeking that partner that can make our goal a reality." Just what does that infrastructure consist of? Hang on, because you're probably about to be impressed. The riders account for only about half of the team personnel, in the first place (28 riders across the men's and women's squads). After the athletes, more than 30 employees make Rally Cycling tick, with Soladay an integral cog in the media company that promotes its efforts to the world. Two service courses, in Golden, Colorado and Girona, Spain, keep the wheels literally turning, manned by mechanics, soigneurs, sports directors (similar to a manager or coach in United States sports terminology), accountants, and all the other roles to keep a robust small business afloat.
"When you think about what has to happen to support the athletes at a race," Soladay explains, "it's fairly mind-boggling. Making sure that, at the beginning of the stage each rider has a bike, a jacket, someone to give that jacket to, bottles, food and fluid on course, then a recovery drink at the end, then to make sure their bag makes it from hotel to hotel, and finally for all of that equipment, all of the cars, to make it back to the service course on that particular continent—the logistical challenges are significant and require all of us not racing to function with the same cohesion as the riders on the road."
The fact that Rally Cycling has persevered for almost fifteen years, and through a global pandemic to boot, speaks to the health of the organization. Betting against their WorldTour aspirations seems like a bad bet.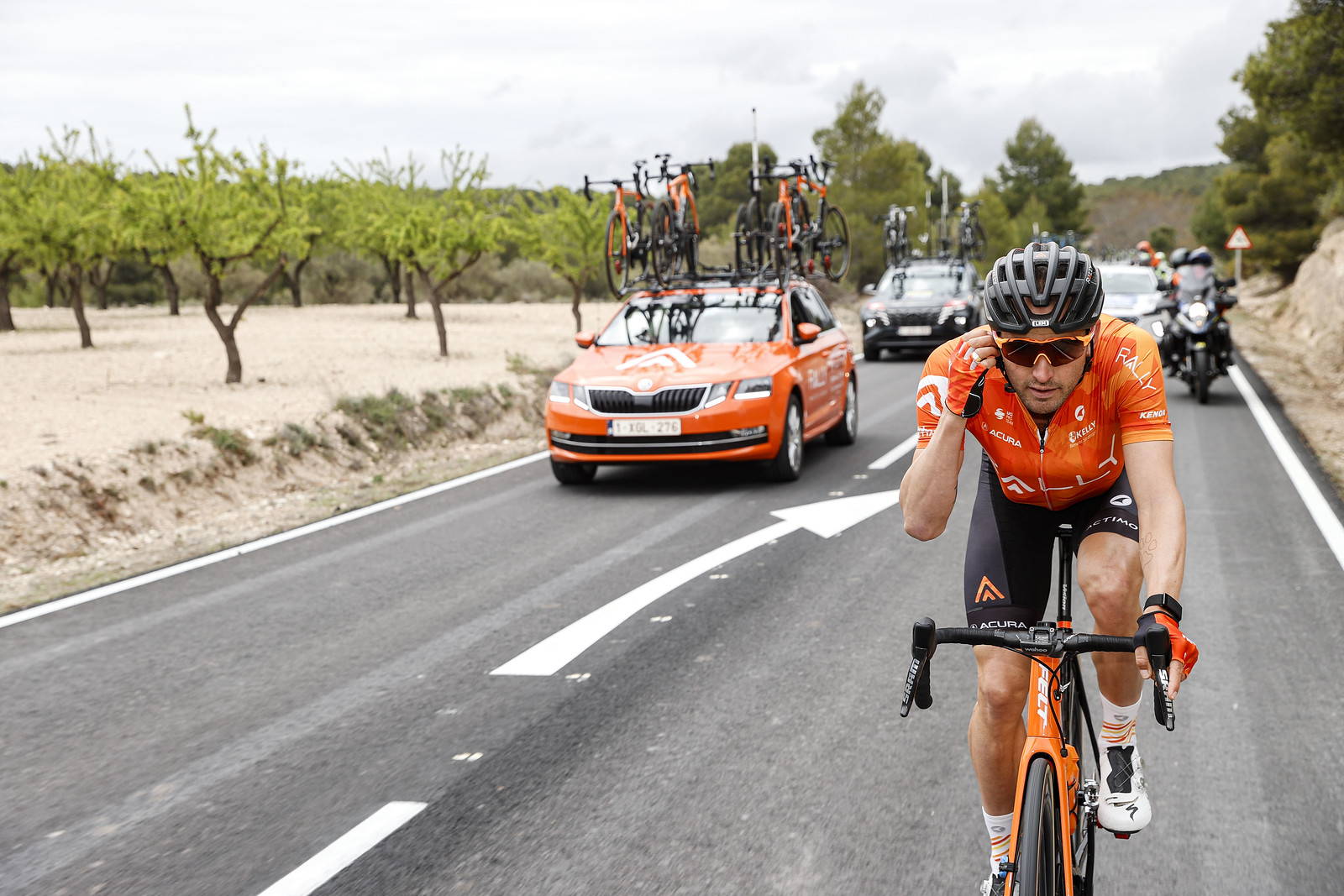 Growing Together
"I'm primarily excited that we all get to keep doing our jobs," says Soladay. Although he never trained for his role as communications director, when he retired from the sport the position within the team management opened up. "I basically learned how to do this on the job," he says, but adds that he received substantial help learning the ropes from Chief Creative Director Sam Wiebe.
As communications director, he manages much of the discussion between the team and its partners, working to promote partners one side and to provide feedback and requests from the riders. "Being aligned is crucial," he says. "Knowing what we want out of the partnership and having a shared goal. Whether that goal is reaching a larger audience, building quality content, or the mere fact of being associated with each other when it feels natural, making sure both sides agree is probably the most important aspect of the relationship." Soladay returns to an earlier theme, talking about the types of riders and employees that Rally Cycling and Rally Health value: team players who hope to grow together.
"One benefit of our partnership with Rudy Project," Soladay says, "is that the riders look and feel fast, along with being able to see where they are going, of course. In return we're able to associate Rudy with a team and an organization that sees something bigger than results—we want to help people everywhere live healthier, more successful, and more fulfilling lives."
---