When it comes to looking for a new helmet, your choices will be vast and numerous. As cycling becomes increasingly popular, the specializations have diverged and multiplied. You can now get helmets with integrated lights specifically for commuting, or personalized graphics, or even a helmet masquerading as a scarf until it senses acceleration and inflates protectively around your head (yes, it's real). The options can be overwhelming, so how do you know what to look for in a new helmet?
The kind of helmet you get depends in what kind of riding you'll be doing. A lot of mountain biking? Full coverage, a big visor for sunny days, and good ventilation for strenuous climbs. Looking to set records at your lunch ride? Maybe opt for something more aerodynamic. Or, are you looking for something that will stay cool and ventilated for a long gravel ride? Beyond that, there are a few fundamental factors to consider, regardless of your two-wheeled pursuit of choice.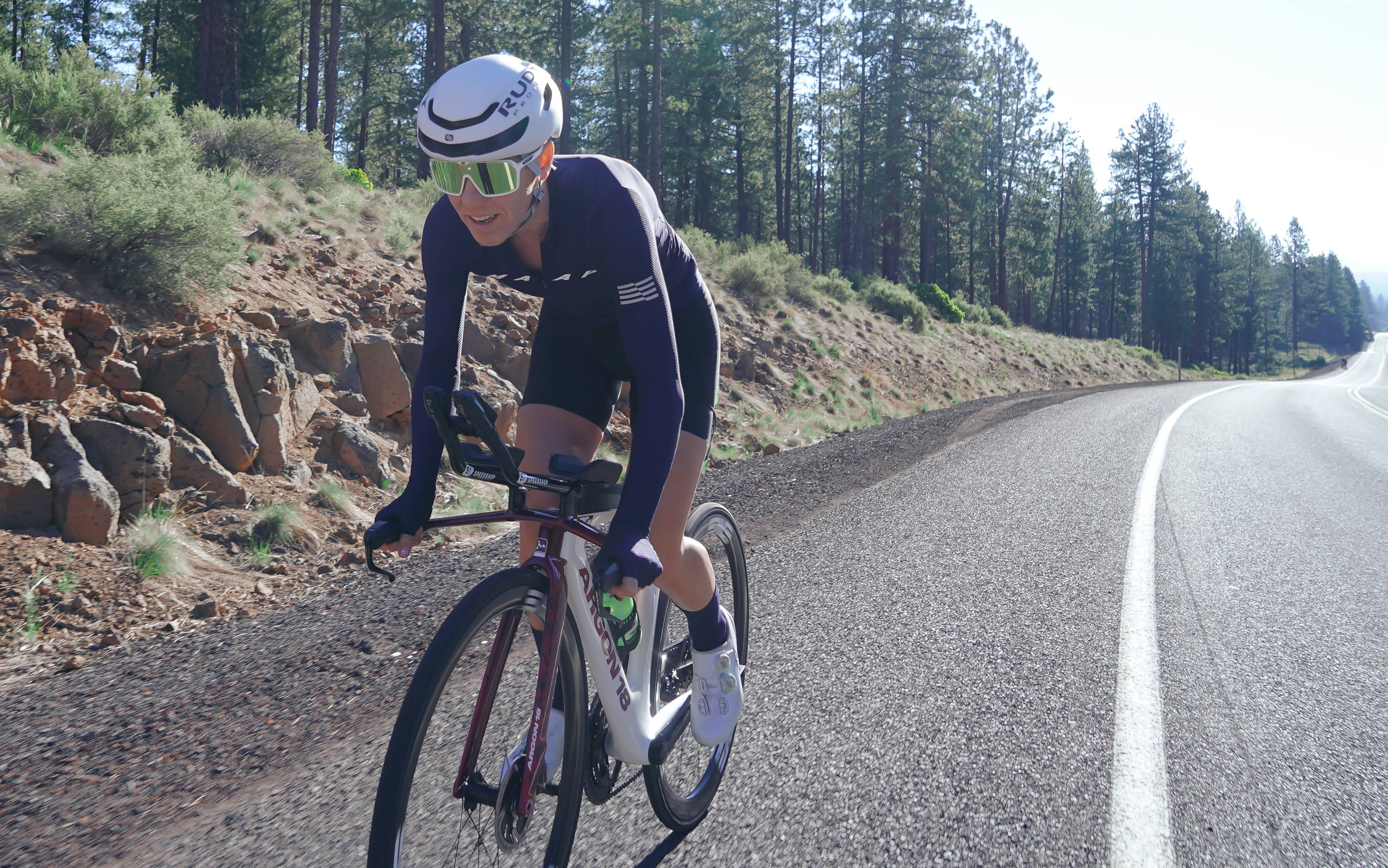 Rudy Project athlete Heather Jackson out riding fast in the Nytron helmet.
Fit
The single most important element to consider. When you try on a helmet, make sure you try it on like you're going for a ride: If you wear a cycling cap, put the cap under the helmet; If you ride with your hair in a braid or ponytail, pull your hair back into your style of choice and make sure the retention system fits around your ponytail or sits on your braid comfortably. Play with different pad configurations—Rudy Project helmets come with a bug net and extra pads—and find what's most comfortable for you.
Simulate your riding position: if you ride in your drops often, make sure that you can comfortably and easily keep your head in a position like you are looking up the road, without the helmet slipping down.
Some heads are more circular, some are more oval, but a good wraparound fit system can accommodate big variances so you won't notice any uncomfortable pressure points on your forehead and temples while maintaining a secure fit.
Ventilation
Look at the number of vents in the front of the helmet, and the size and shape of vents in the back – that's where warm air will exit. Are the vents large or small? Small vents in road and mountain bike helmets typically mean a lower grad of EPS foam (more foam = fewer vents). We also incorporate an Internal Airframe in a number of our helmets to help accentuate airflow from the forehead up through the helmet. The goal is to keep your head cool and comfortable so all you think about is how much you're enjoying your ride.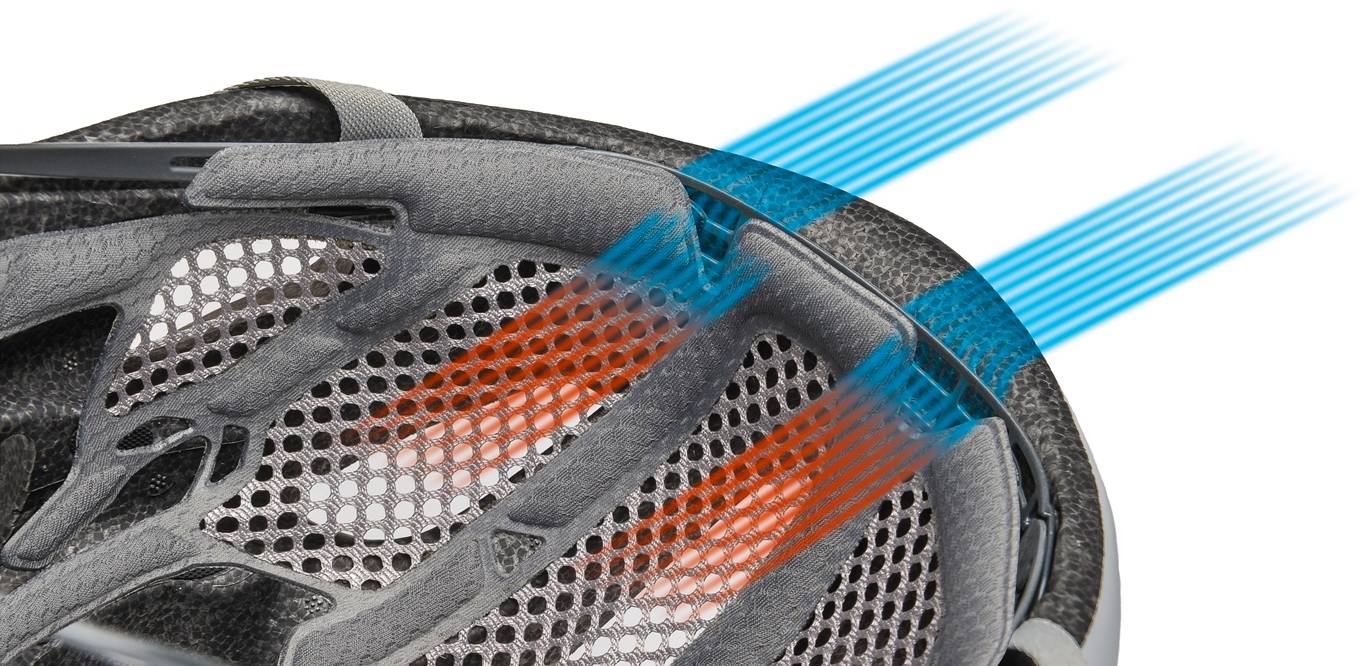 Weight
As you move into higher end models, you'll find helmets are much lighter due to higher quality materials, like lightweight EPS foam, and use an internal structure, like the Spectrum, which features In-Mold Construction. This safety feature enhances the protection provided by the helmet, while maintaining a light weight and superior ventilation.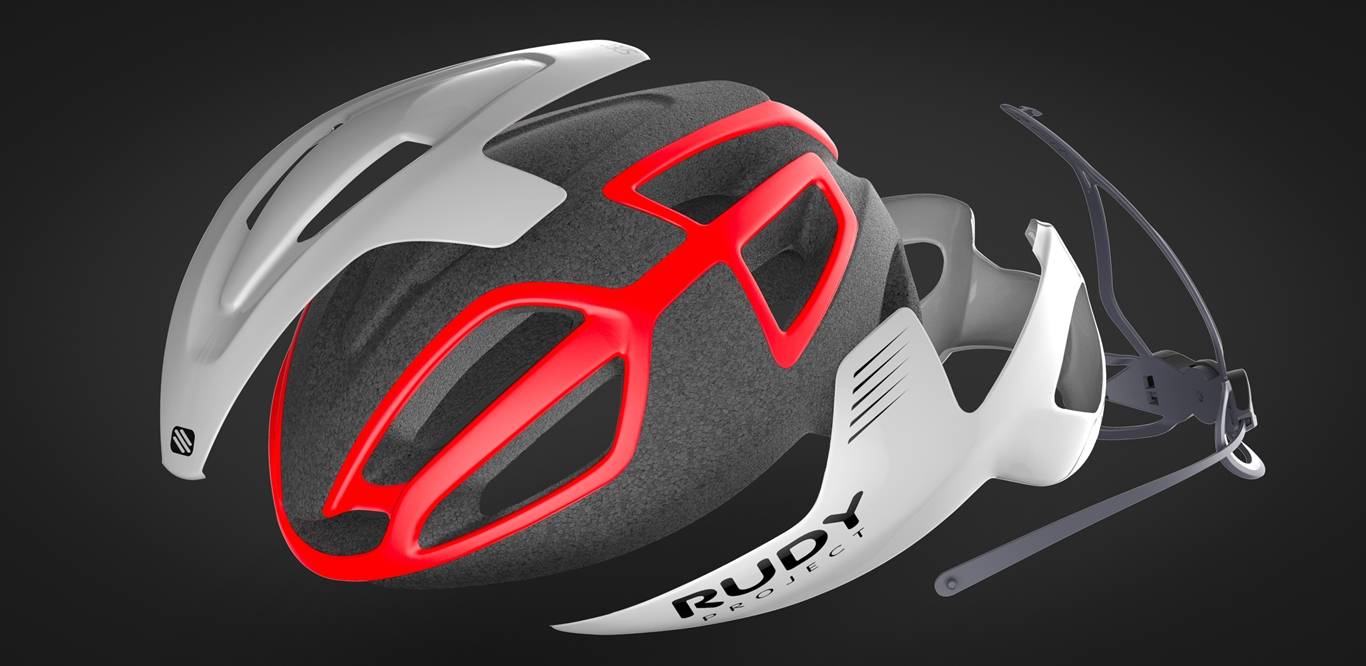 Warranty
Does the helmet manufacturer stand behind their equipment? Up-front savings can translate into costs down the road: if something on the helmet breaks, and you have to pay for a replacement, or buy a brand new helmet, you're not saving money. Rudy Project helmets are covered by a 2-year manufacturing warranty, and a 3-year, industry-leading crash replacement guarantee. If you crash in the helmet within 6 years of purchasing it, we'll replace that helmet at a very competitive price.
---