Perfect Fit | Finding the Best Glasses for Your Face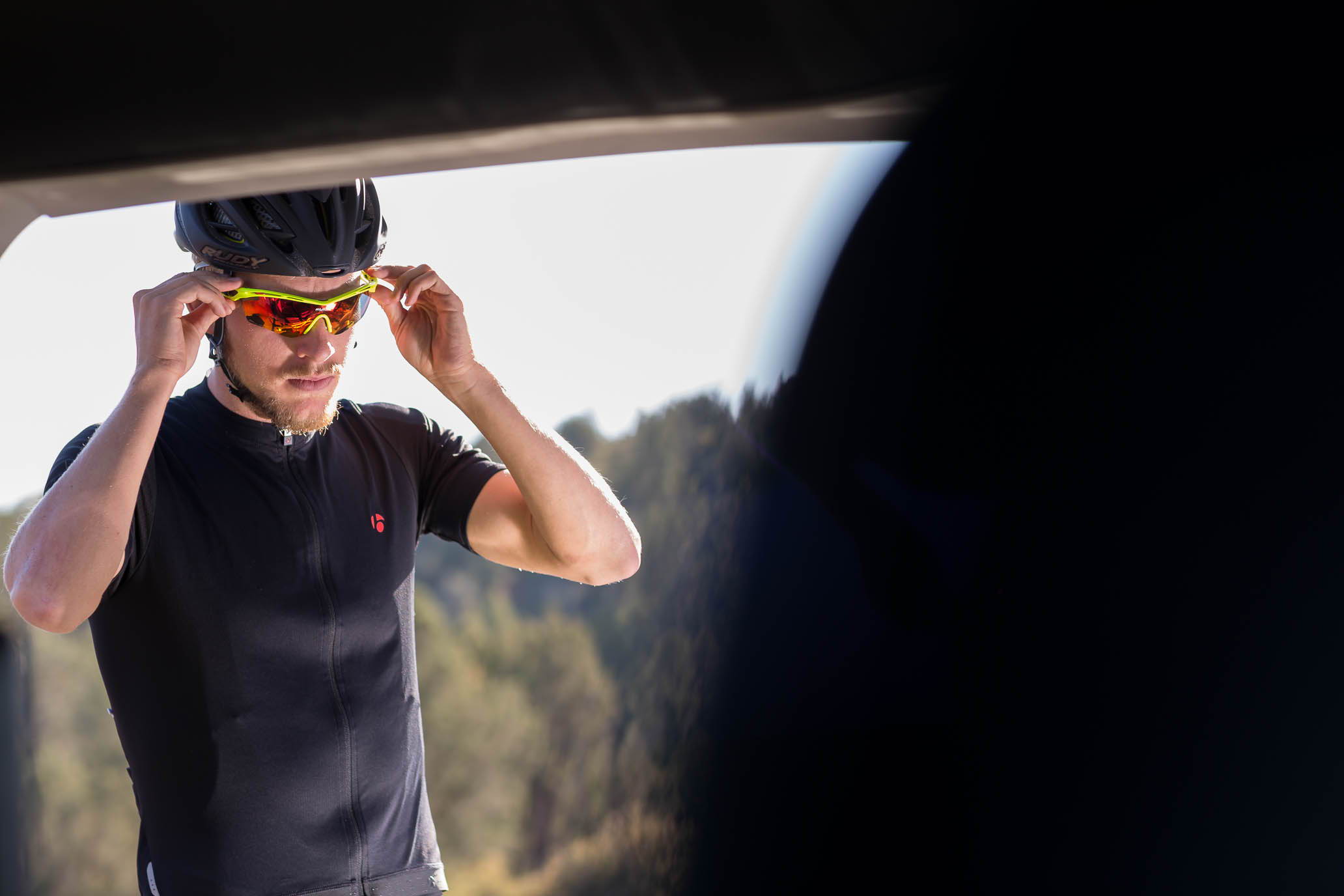 Let's face it, choosing the right eyewear with a functional, comfortable fit can be challenging. There are fit guides out there but they may only add to the confusion for most people as they try to categorize face shape and styling based on face size (typically male versus female) and face shape. Determining whether you have a round, oval, heart-shaped, square, or triangle face isn't very cut and dry. The reality is most people are a combination of two or three of the options and, in the end, the guide spits out a list of one-size-fits-all eyewear, anyway.
The best way to get a functional, comfortable fit starts with the proper frame size that offers adjustability. Different frame sizes help match to different face sizes and adjustable touch points at the nose pieces and temples allow users to tailor the fit exactly to their face shape.
Not only are properly fitting eyewear pieces more comfortable, they also protect your eyes better and enhance your vision. In most sports, vision drives performance. Having great-fitting eyewear can boost performance by reducing glare and enhancing contrast while being less distracting by staying in place and feeling comfortable.
---
TOTAL COMFORT
All of Rudy Project sunglasses are designed to offer unparalleled comfort and a perfect fit - Total Comfort. Shaped by bio-metric engineers and tested by professional athletes, our eyewear incorporates phenomenal comfort solutions, complete adjustability, and full customization.
Several models – like the Rydon and Spinhawk – offer Standard and Slim fit frame sizes. The Tralyx model takes it a step further with Standard, Slim, and XL frame options. As you probably guessed, the Slim Fit models are designed for people with slimmer face profiles while the XL frame is for larger faces.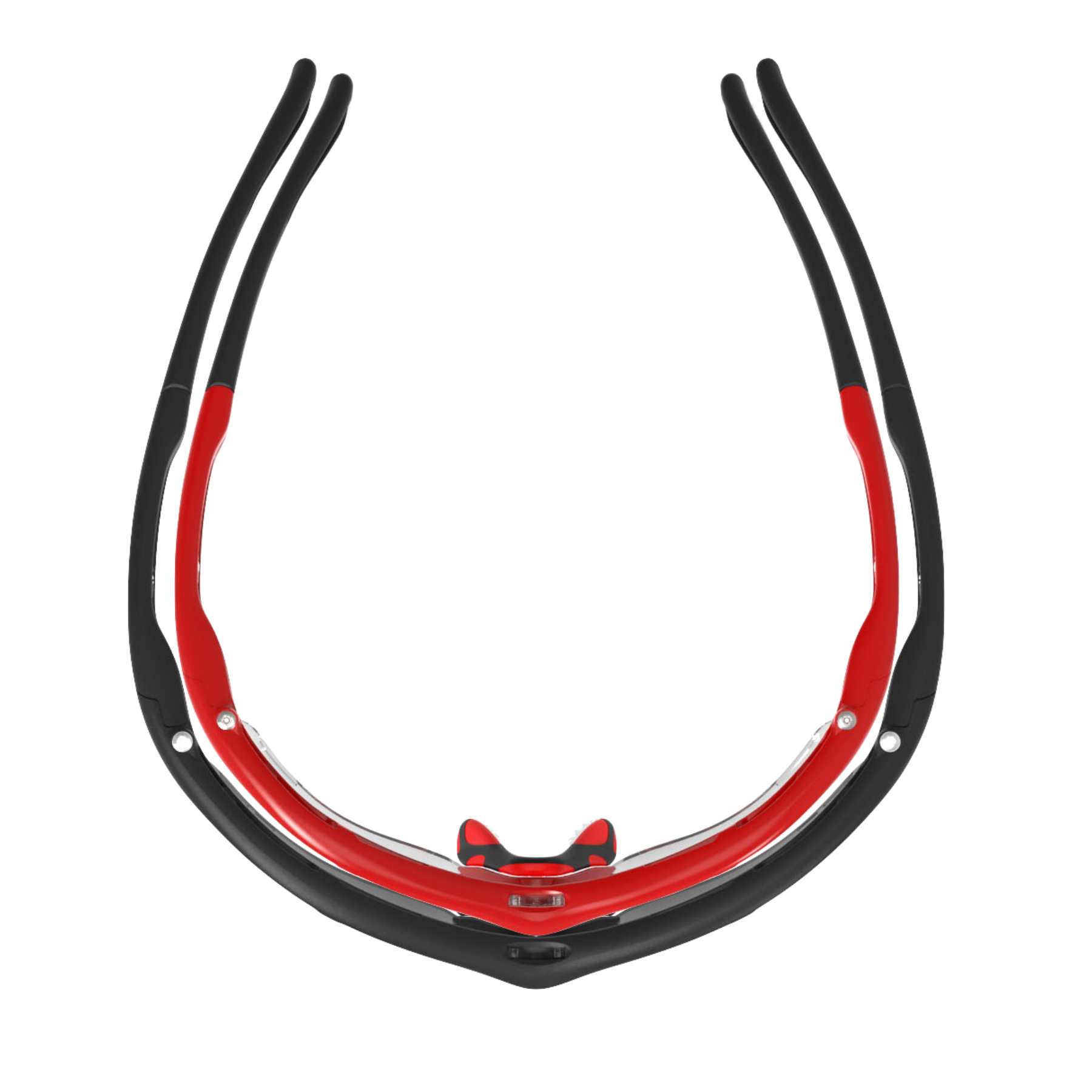 Tralyx Slim inside Tralyx XL
All of Rudy Project's sport and some casual eyewear feature fully adjustable temple tips and nose pieces. The tips can be adapted in any direction by applying light pressure, and thanks to our innovative T-Lock system, they can be replaced when worn to maintain a completely customized fit and perfect grip.
The adjustable nose pieces provide outstanding comfort and offer an exceptional fit for any shape face and cheek structure.The nose pieces can be used to adjust the glasses' height and distance from the face, which also helps prevent fogging. These adjustments allow users to customize their fit to perfectly match their needs and will accommodate people looking for Asian, alternate, or low-bridge fit glasses.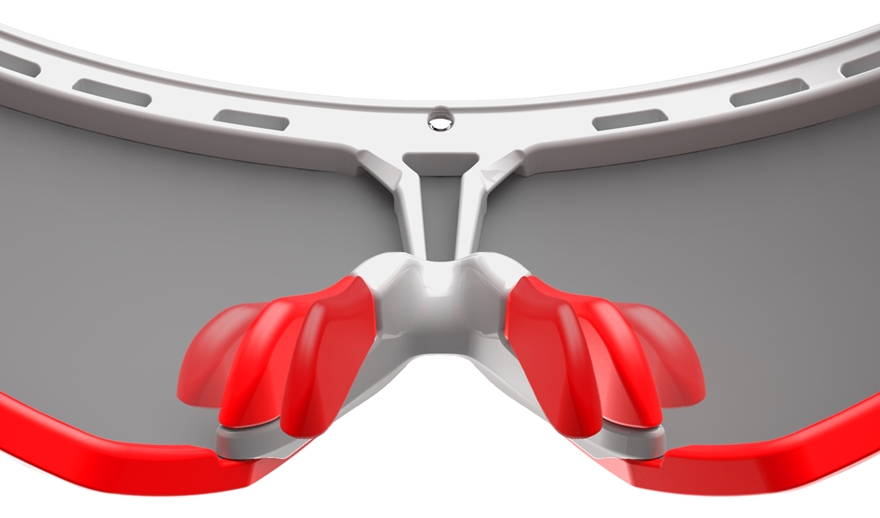 ---
RX-ABLE
Not only does Rudy Project offer customizable eyewear, they have five ways to adapt prescription lenses to their glasses: Directly into the lens, with an optical dock, Rx direct clips, Rx insert adapter, and flip up design. Athletes with prescription requirements can benefit from the comfort and the wide field of vision of numerous models. Whatever your prescription needs, Rudy Project has you covered.
---
PERFECT FIT
Like any high performance piece of equipment, you need a level of customization for it to perform its best. With eyewear, you want to improve your vision and protect your eyes, and it all starts with getting a great fit. It doesn't matter how well the lens works if the glasses are uncomfortable or won't stay in place. With Rudy Project's Total Comfort system, you get a custom fit every time.
---