Double Down at St. Anthony's - Ben Kanute and Sarah Haskins Both Win
St. Anthony's is an early season mile marker in the world of triathlon racing. Doing well at the Saint Petersburg, Florida race can be a harbinger of a great season to come, and we hope that's that case for Rudy Project athletes Ben Kanute and Sarah Haskins. Both notched wins during the recent 2019 edition of the race, the 36th running of this historic event.
Ben Kanute is quite decidedly off to a ripping start this season. The 2016 Olympic triathlete from Illinois has a motto which is race from the front. And that's exactly what he did at St. Anthony's Triathlon.
He kept the race close with his nearest rival through the swim, but he dropped the hammer, and the competition, on the bike and never turned back until he crossed the finish line.
That's impressive enough, but this was his third win already this early season. Makes us wonder how many more wins he'll notch this year.
Sarah Haskins opened her season here, so she had no real gauge of how she might perform. Additionally, she had some question marks regarding her form after having recently taken some time off her training regiment to recover from an injury.
She is no stranger to this race though, and her experience served her well. In spite of her uncertain fitness, Sarah executed a great race using patience to wear out her competition. Coming off the bike, she kept pushing the pace, slowly distancing herself from her nearest rival.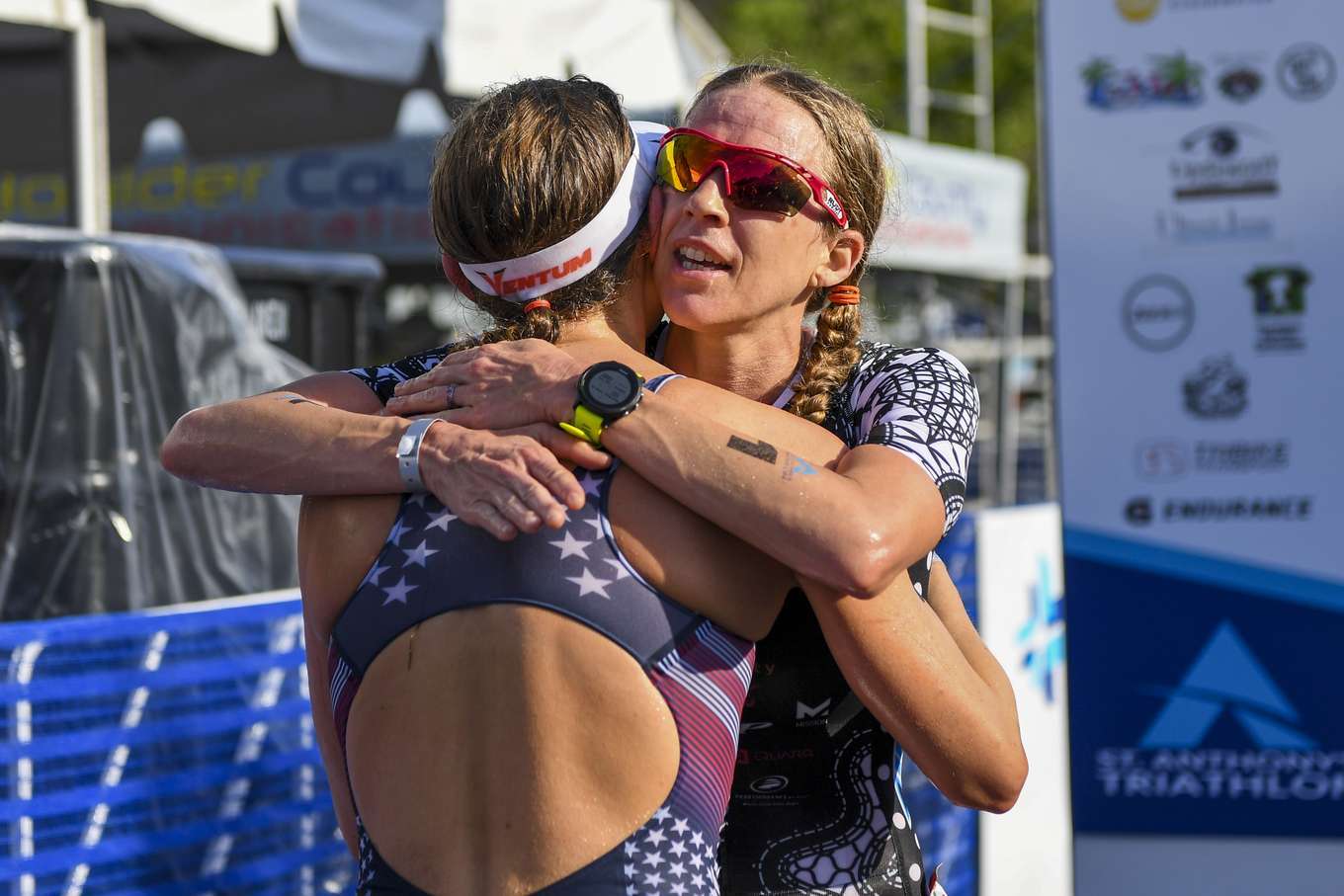 In the end, Sarah capped the race off with her eighth win at St. Anthony's! Her amazing track record at this race really comes into perspective when you realize that she's won nearly a quarter of the St. Anthony's events throughout the race's history. Each win is a fantastic feat, but her consistency here is definitely something special.
Congratulations to both Sarah and Ben, and we're excited to see more great racing from them in 2019.
---