Eduardo Della Maggiora: Burn to Give
I DISCOVERED TRIATHLON
I discovered triathlon very late in life, and under very uncommon circumstances. Sports have always been a major part of my life - I started playing tennis when I was 10, and throughout my teenage years trained and competed with great success in national and international tournaments. When I was 16-years-old, I started to consider becoming a professional tennis player, but I had to change my plans unexpectedly.
In April 1996 my father (who was my main fan and sponsor) suffered a life-altering accident which left him in a coma for several months. He never fully recovered and died a couple of years after. These were difficult years but shaped my life in ways I couldn't imagine at that time. This time also significantly influenced the decisions I made in the coming years. I decided to postpone my athletic career to focus on studying and college. I continued playing tennis throughout college but slowly left the sport aside for studies and work.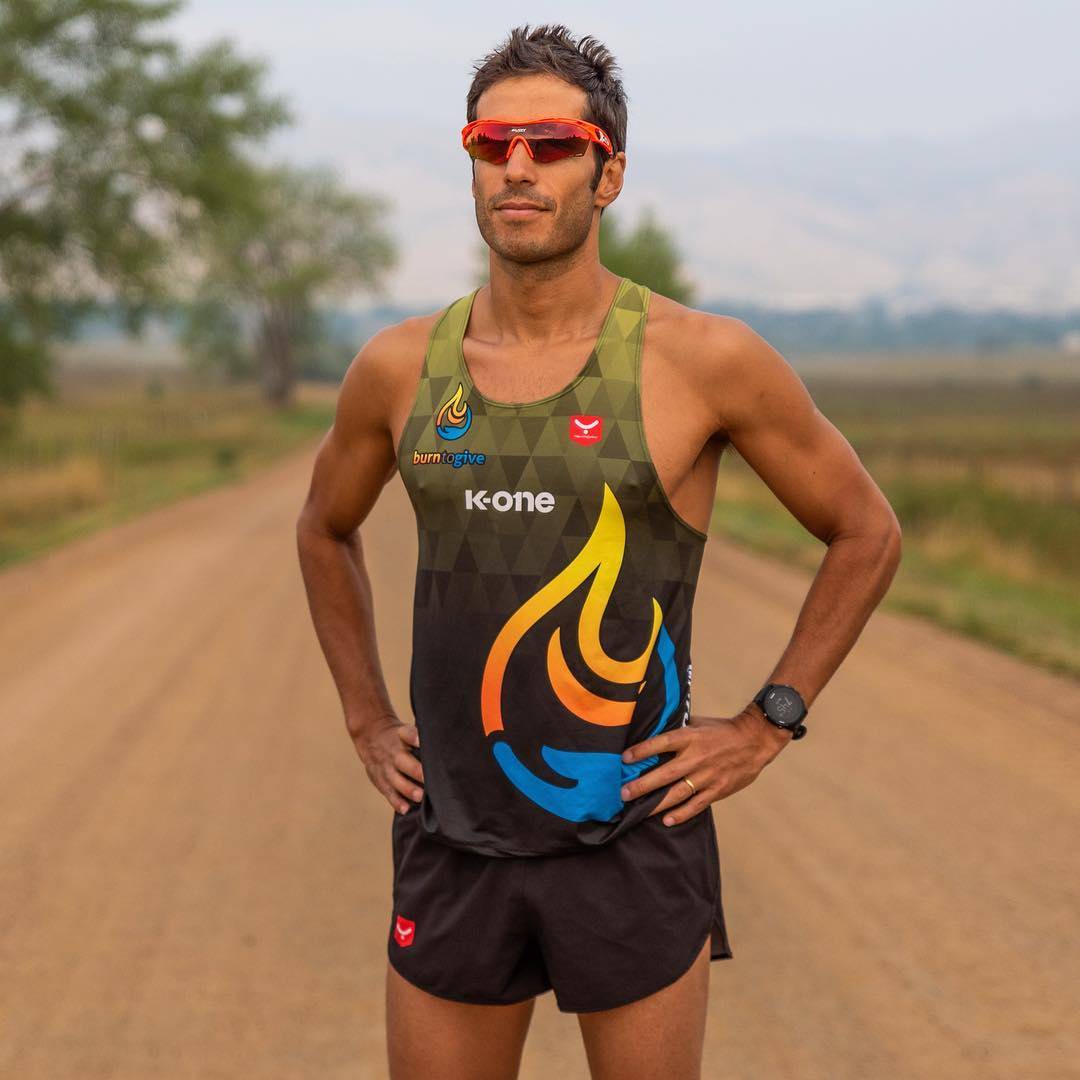 I studied Industrial Engineering, and upon graduation, I was recruited by J.P. Morgan's Mergers and Acquisitions group. It was like a dream come true going from Chile to New York - to Wall Street - to work for one of the biggest financial institutions in the world. I felt really fulfilled from a professional point of view. I spent the better part of the coming 10 years advising companies, shareholders and boards all across Latin America on mergers, acquisitions and divestitures while building financial models, participating in negotiations and working very, very long hours.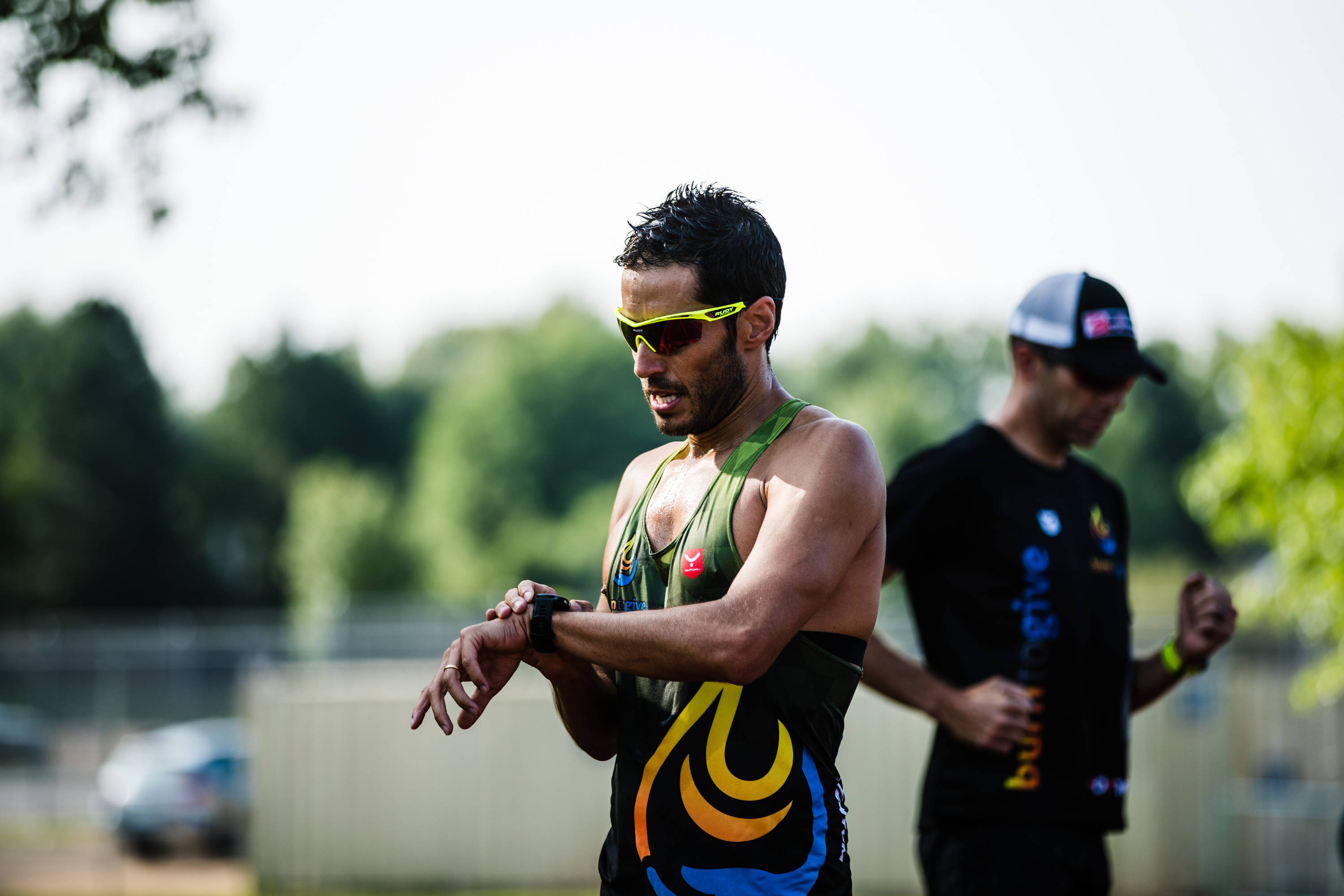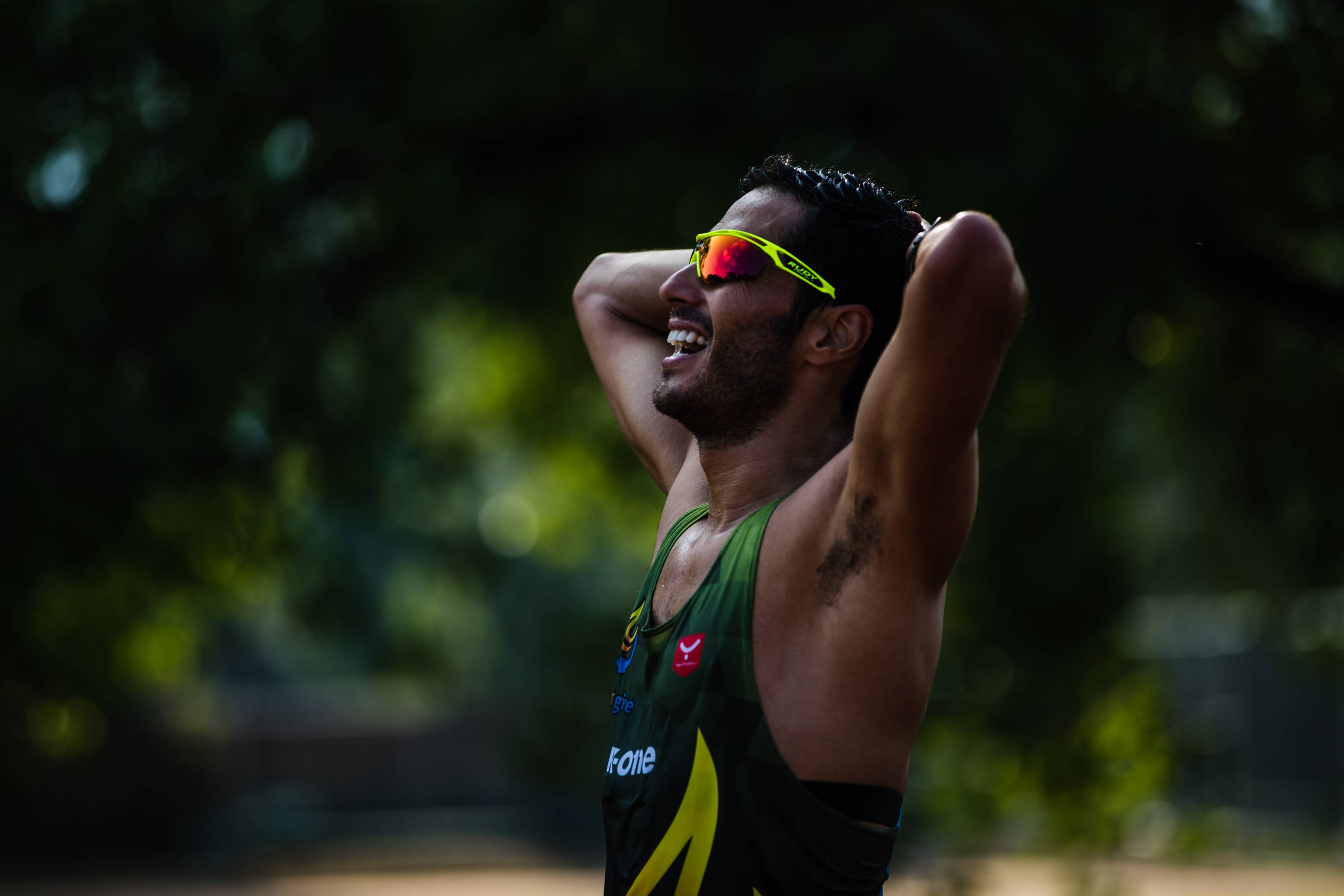 IT WASN'T EASY
In 2012, my mother was diagnosed with a very extreme, terminal form of leukemia. I stood next to her throughout her treatment and watched her suffer and fight cancer with all her strength. Like with my father, this was a very difficult time, but it turned out to be a major turning point in my life. My mother's illness made me rethink my priorities and what I was doing with my life.
I was once again hit by how fragile life is, and how everything can change in an instant. This led me to ask myself the following question: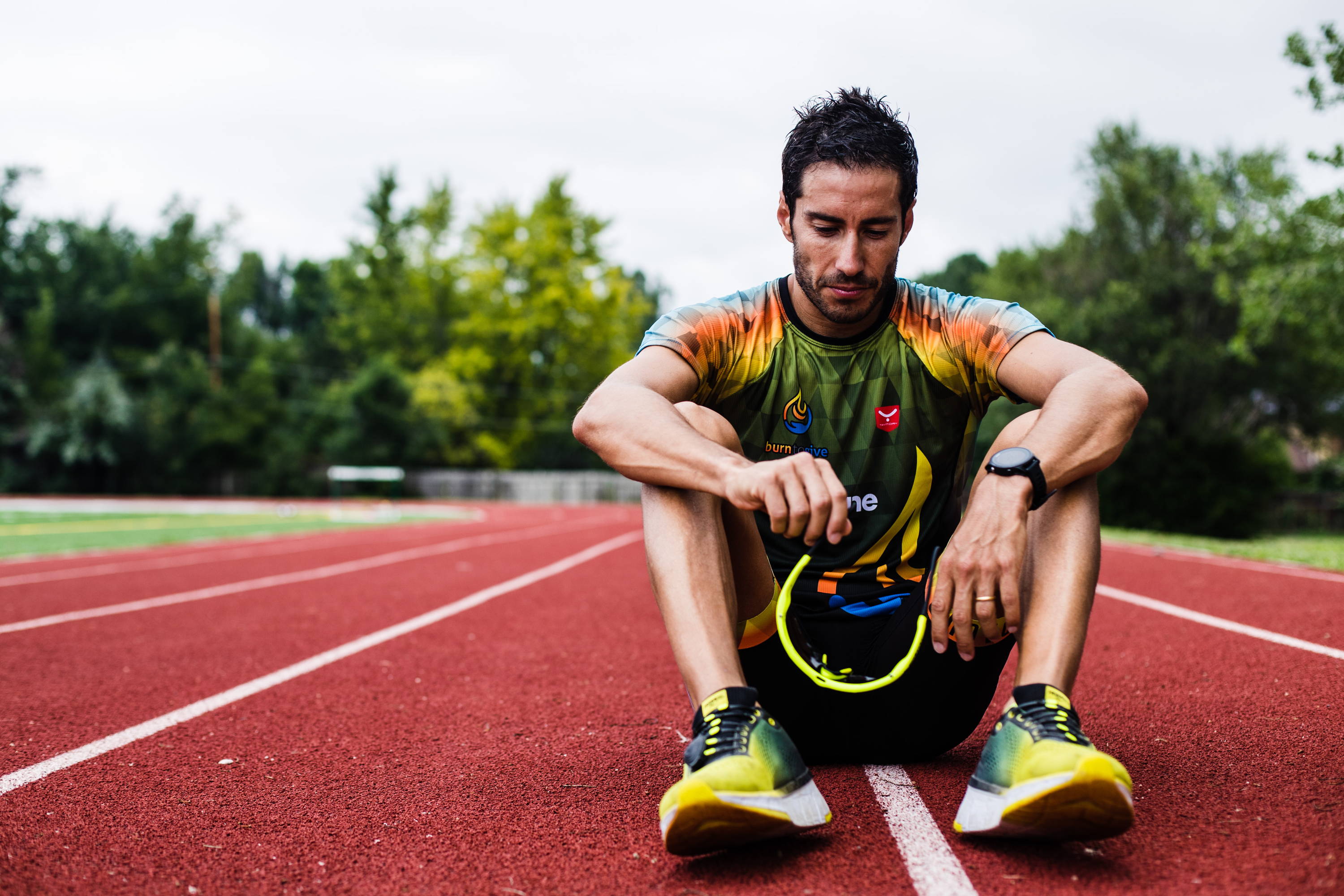 IF TODAY WERE THE LAST DAY OF MY LIFE, HOW WOULD I MEASURE MY LIFE?
Would I measure it by the grades I got in college? By my professional success? By how much money I had? After many months of reflecting upon these questions, I came to the conclusion that a good way to measure my life would be to see how I was using my skills, energy and gifts to help other people. And when I started asking myself what was I doing to help other people, I couldn't answer the question.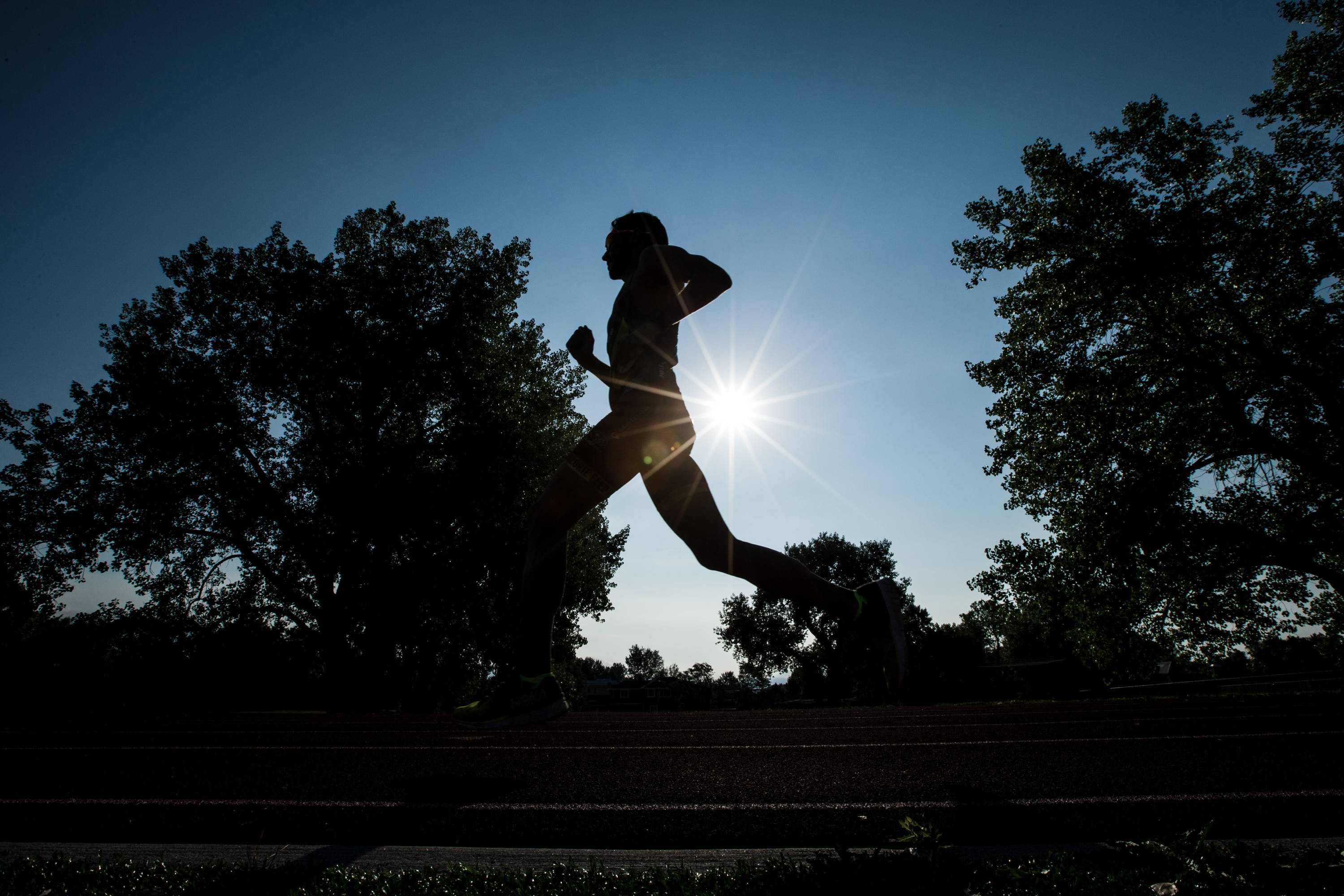 This realization made me seriously rethink what I was doing, and after 10 years on Wall Street, I decided to shift gears and make a radical change. In 2013 I quit my job in New York to focus all my energies on social change and making an impact in the world.
IT WASN'T EASY.
Now, everyone looks at me and says congratulations, but I won't lie, at the time it was pretty tough. Most of the people, especially those close to me, were wondering if I was really going to do this, and why I was doing it.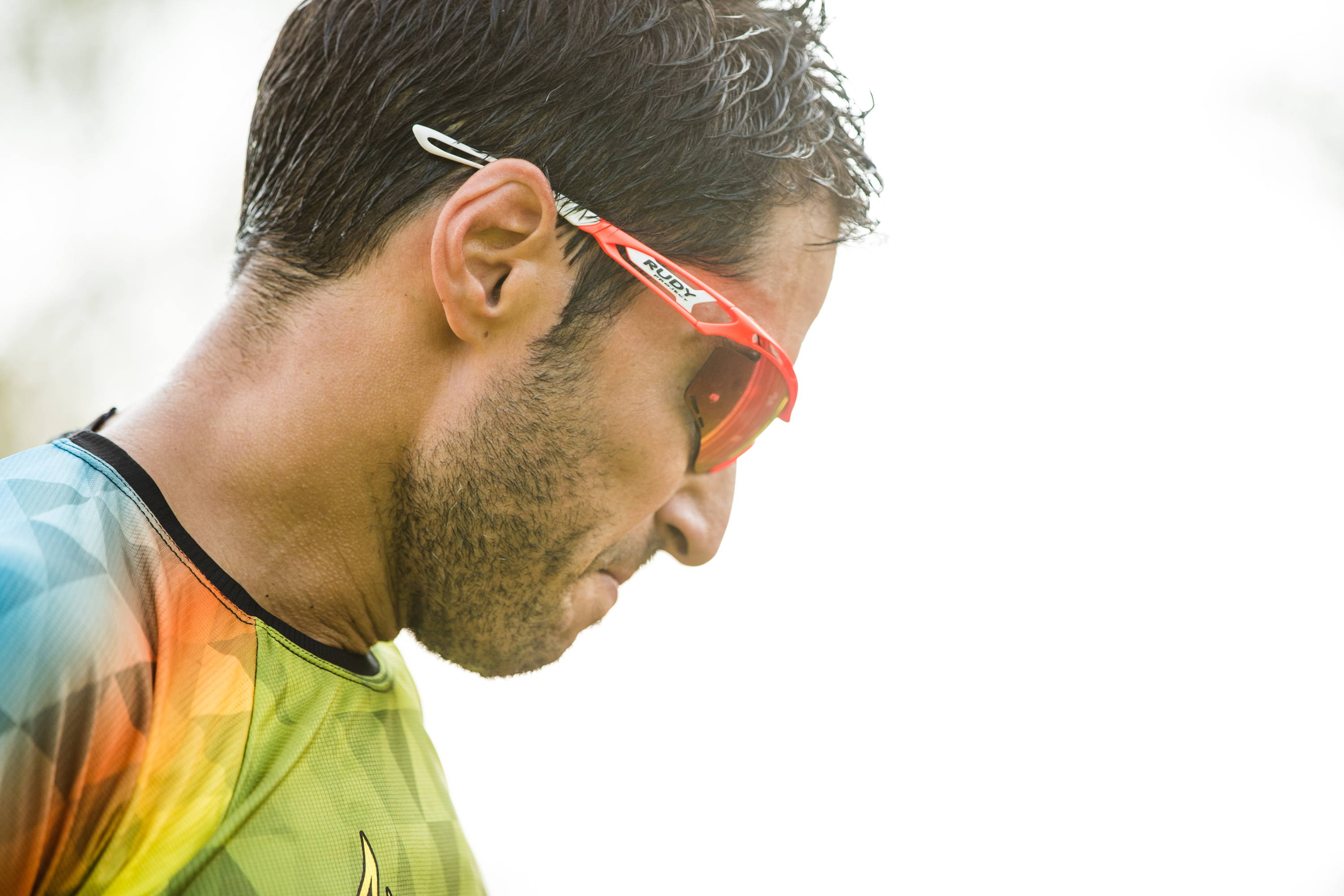 FOOD IS THE SOLUTION
I packed my bags and moved to Tanzania, Africa where I spent several months volunteering, teaching English and Math to elementary school students. They were so happy, and that made me so happy. It made me realize the power of giving back. During my time in Africa, I had to see face-to-face the reality of malnutrition and people suffering extreme hunger in this world.
One out of nine people goes to bed every night without enough to eat. If you take it a little further, one in three people in the world are malnourished. Hunger and malnutrition kill more people than malaria, tuberculosis and AIDS combined. But the good thing is there's a solution: food.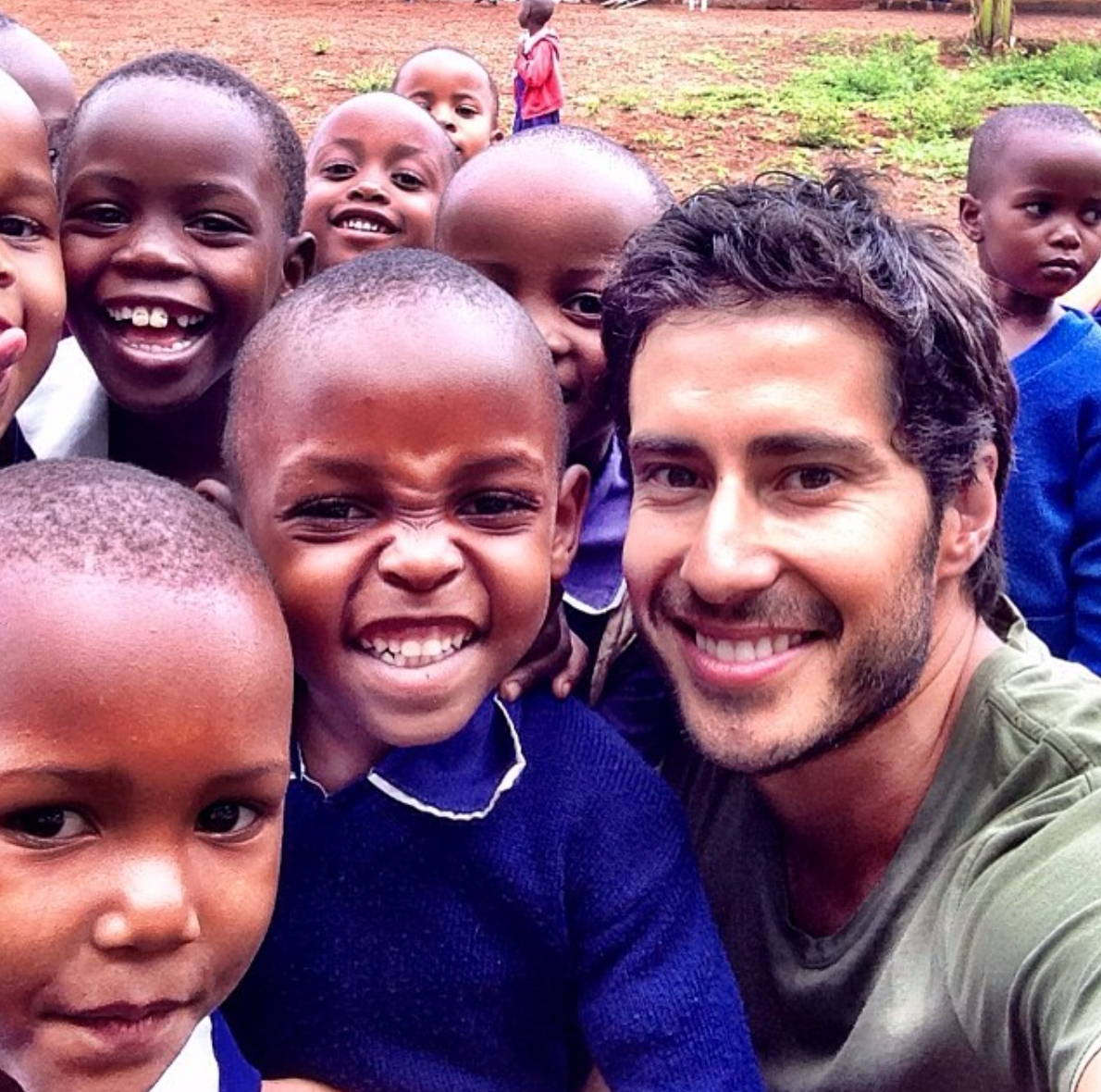 Eduardo during his time volunteering in Tanzania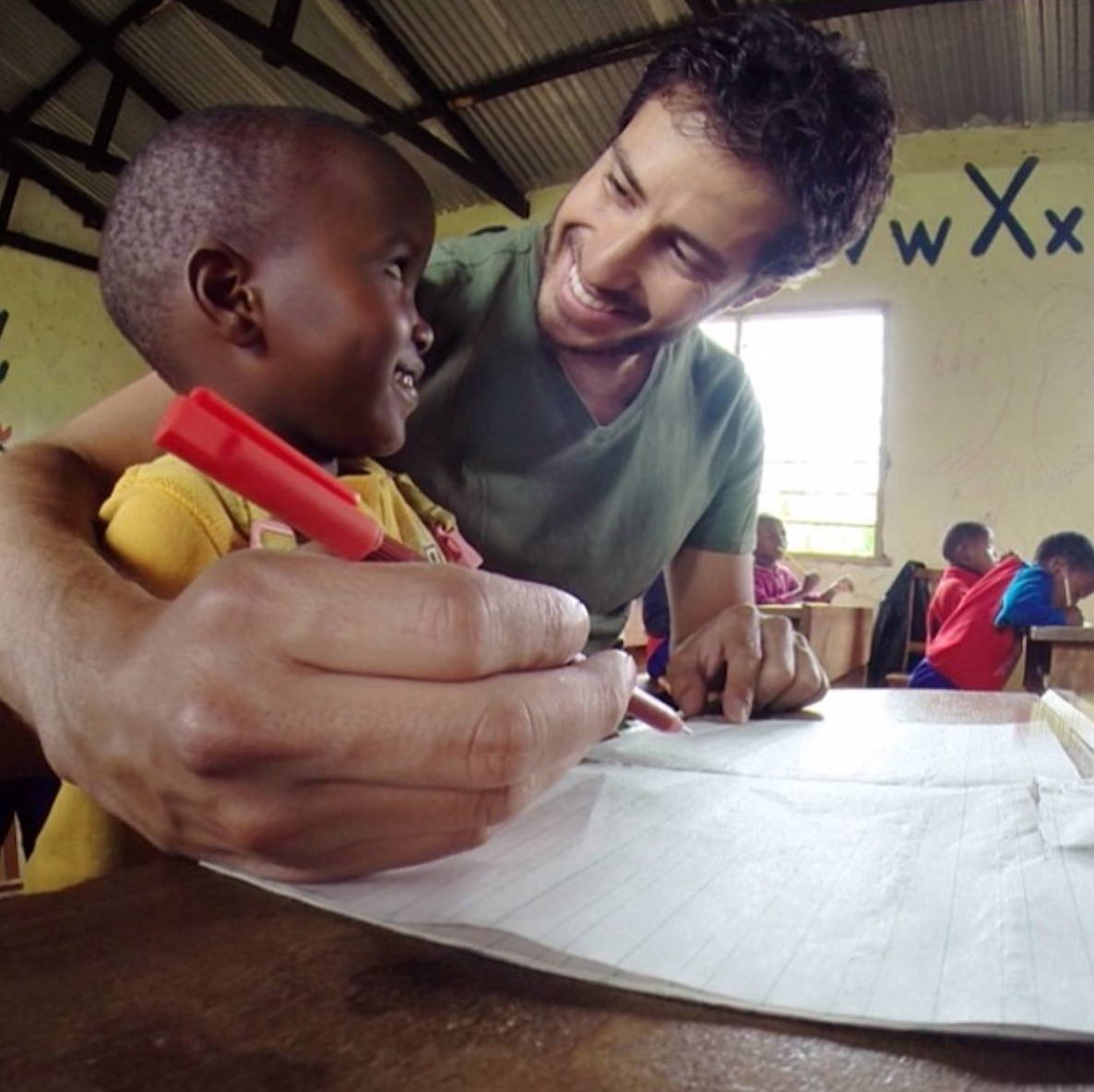 Eduardo during his time volunteering in Tanzania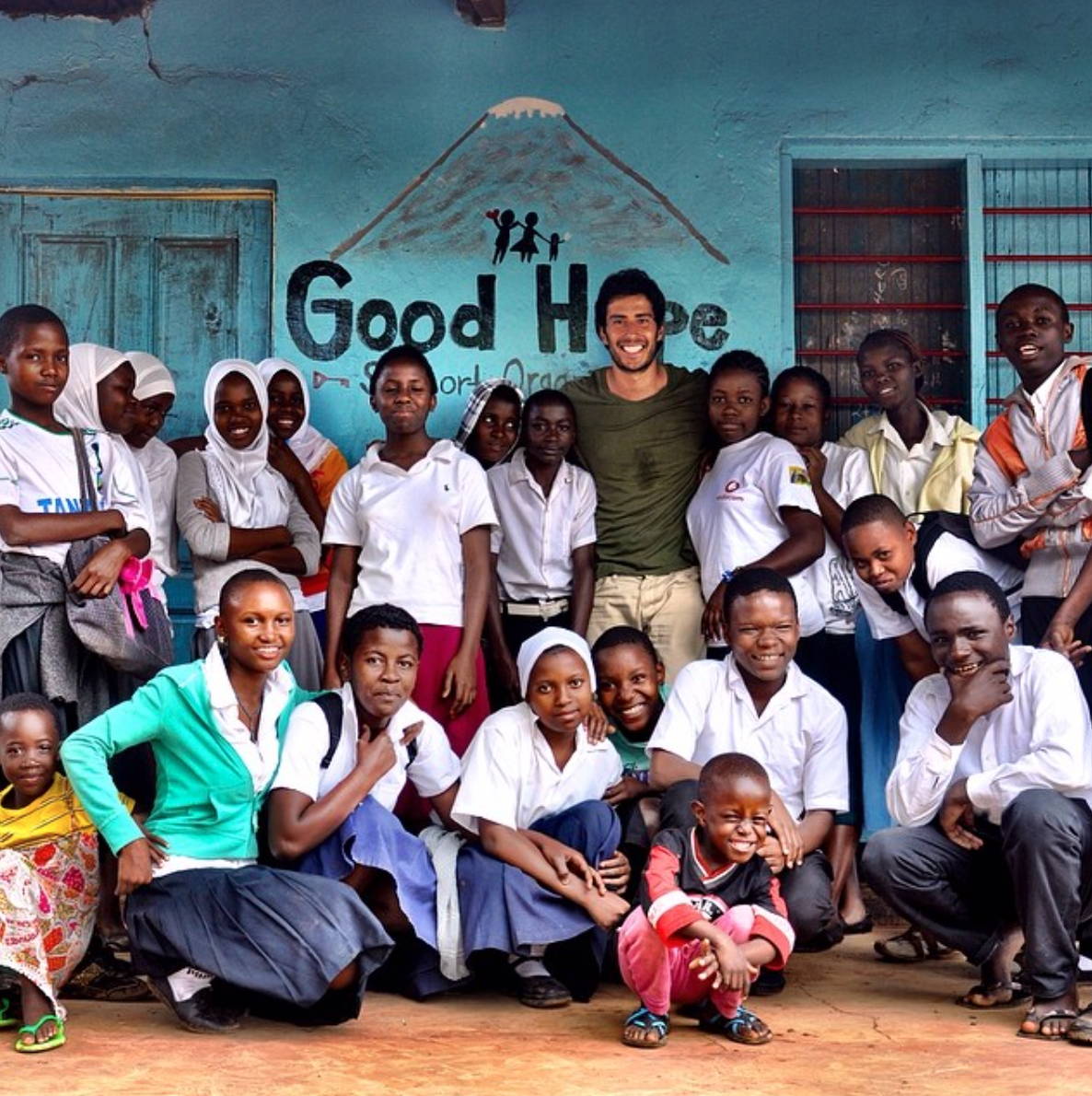 Eduardo during his time volunteering in Tanzania
THE ATHLETE INSIDE ME
While in Africa, I came across a 1-hour summary of the Ironman World Championships in Kona, Hawaii on YouTube. I was mesmerized by the incredible stories of the people crossing the finish line and couldn't believe how someone could finish a 3.8km swim, then do a 180km bike and finish with a 42km marathon, all in the same day and in the toughest conditions imaginable. It was something very inspiring but at the same time scary. Watching this video of Kona woke up the athlete within me and took me back to my junior tennis years. In the days after I couldn't stop thinking about Kona and something in my gut, in my heart, said that I had to do this race at some time in my life.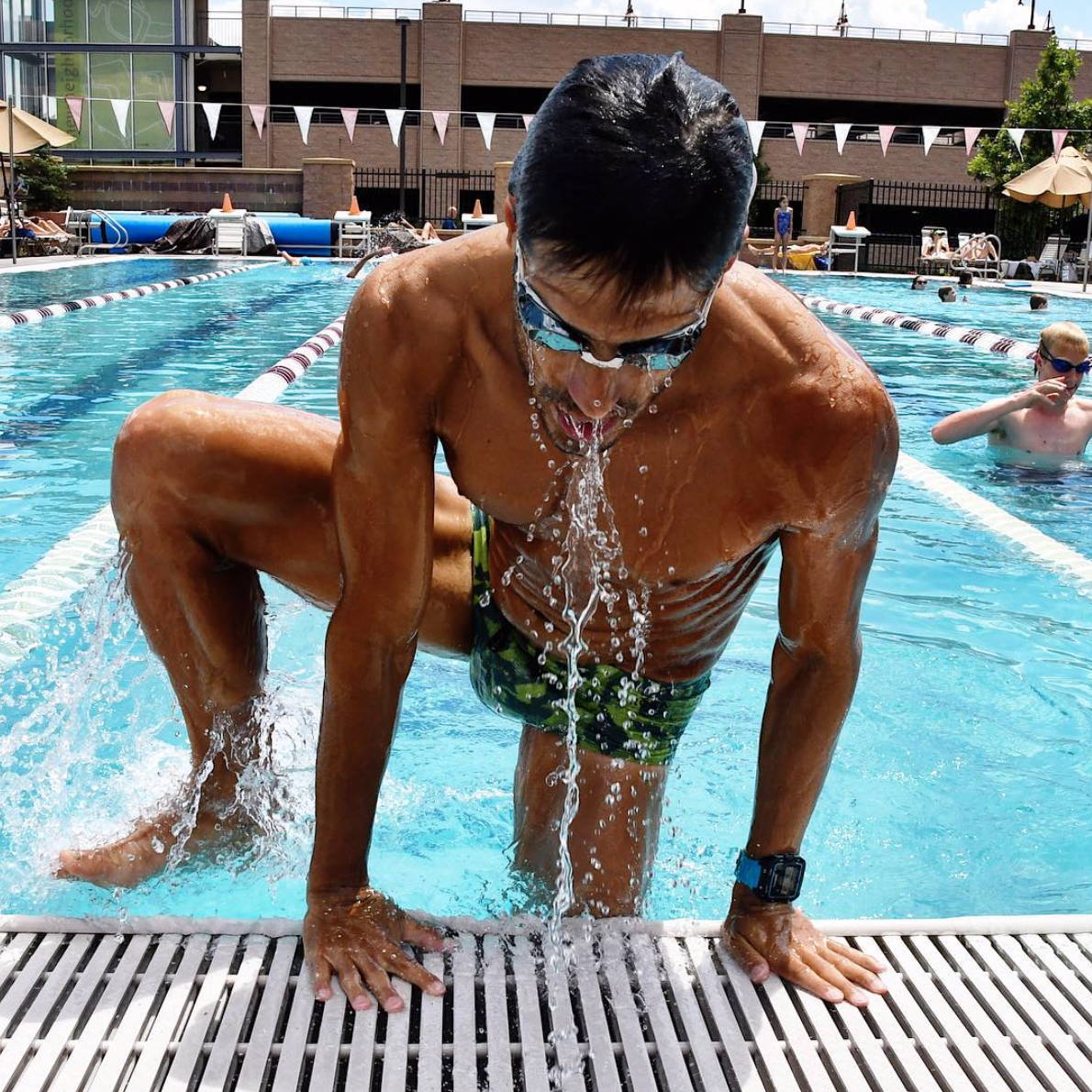 I wrote a detailed plan on how I would embark on this journey and read every single triathlon book I could get my hands on. There was a small issue, though: up until that moment I had never swum more than 100 meters or cycled more than 5 miles. I started training, and I started losing all these pounds. I had a romantic idea of giving the pounds I'd lost to the kids in Africa.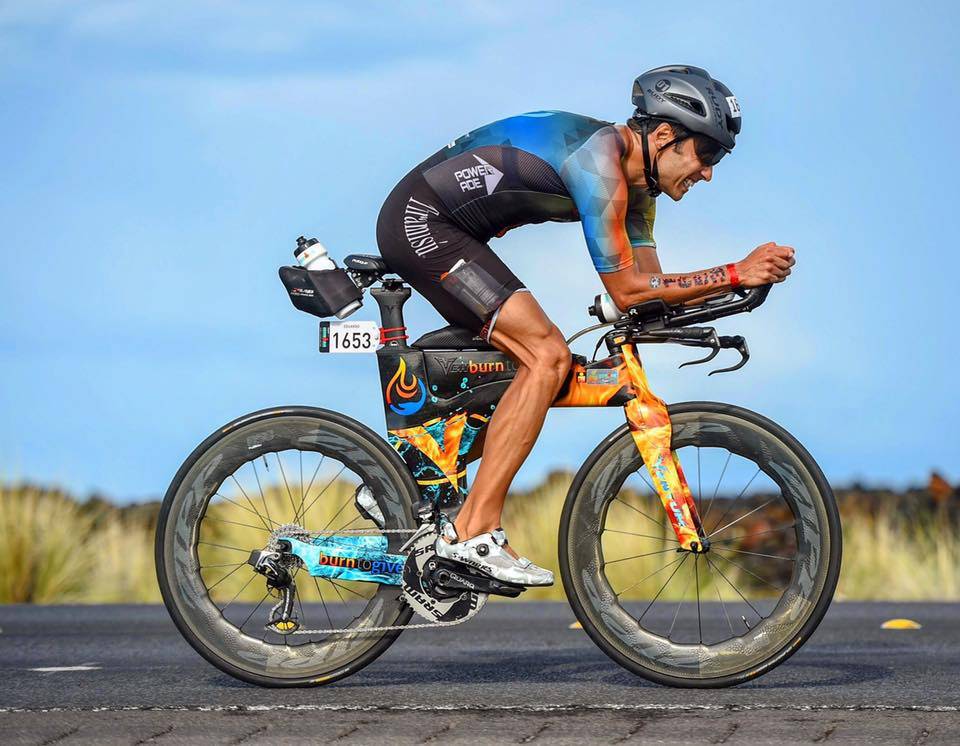 After two years of training, on October 10, 2015, on my 35th birthday, I crossed the finish line of Ironman Kona. It was a sense of accomplishment I never imagined I could feel. One year later I finished the Ironman 70.3 World Championships in 2nd place, only 6-seconds short of becoming a world champion.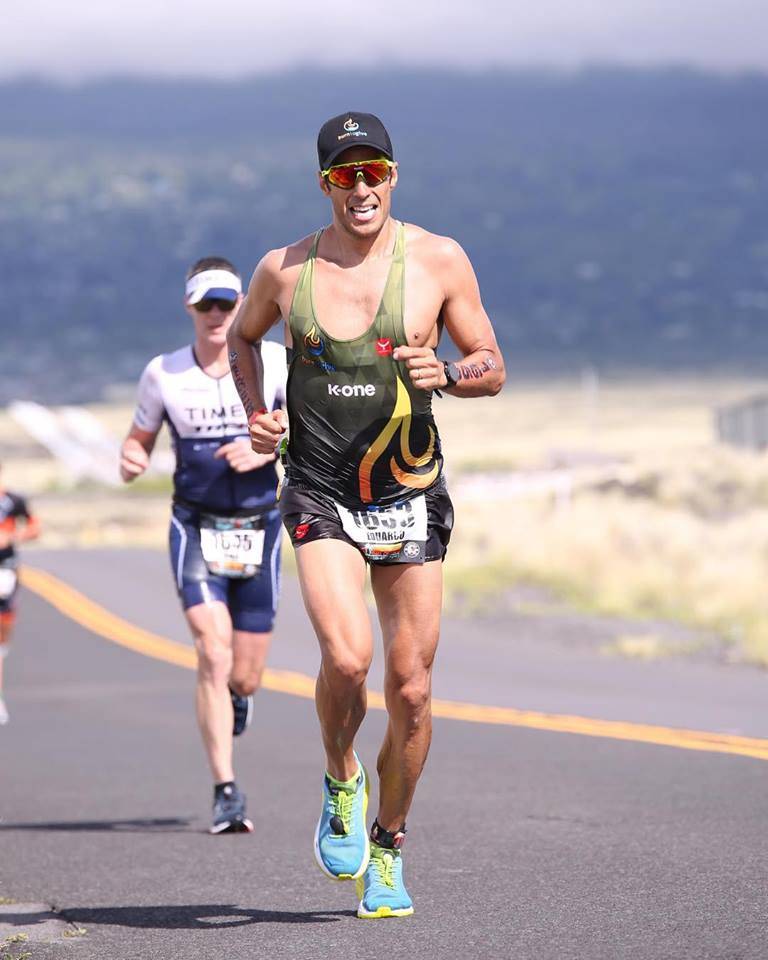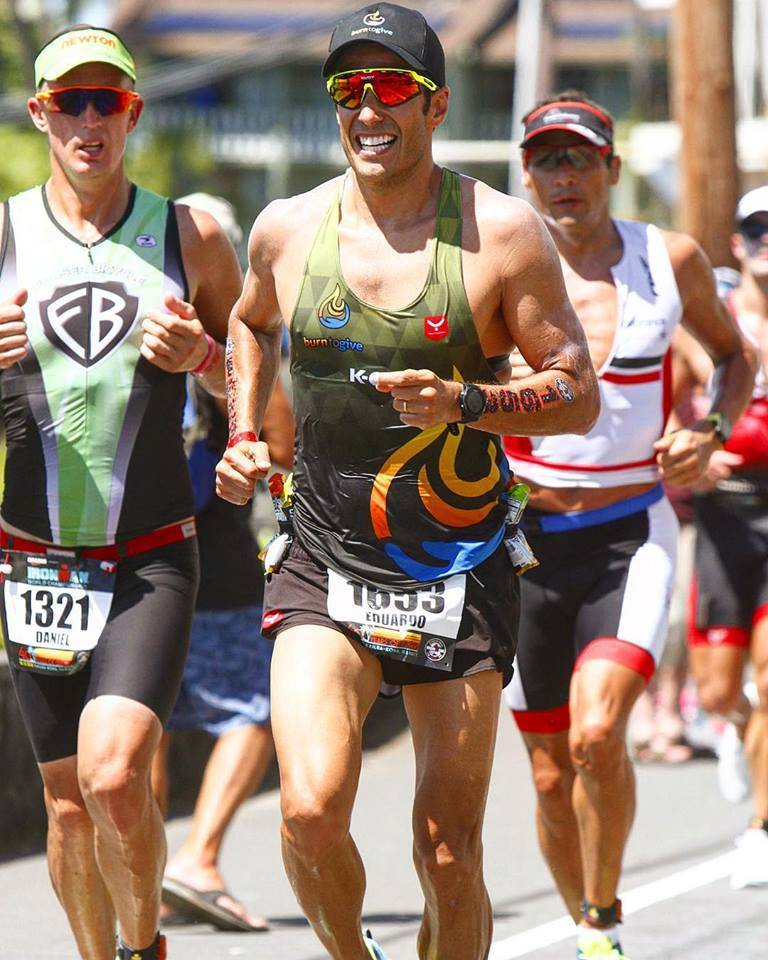 Eduardo battling his way to the finish line in Kona.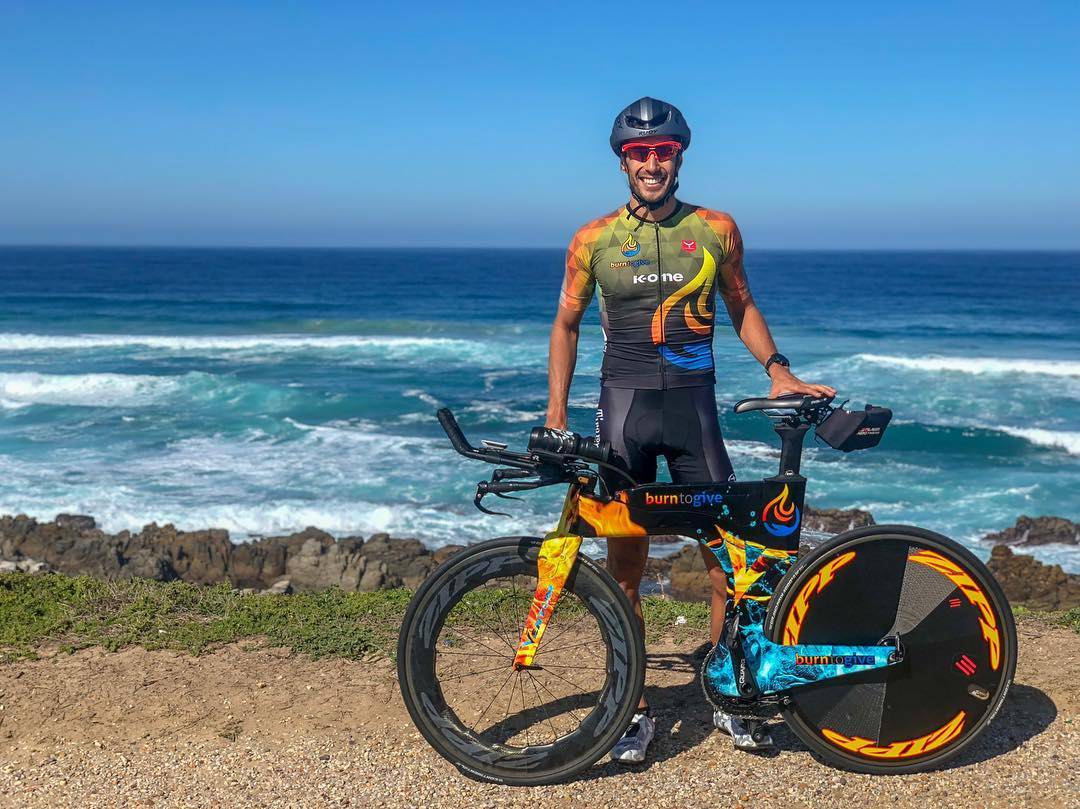 BURN TO GIVE
In 2017, I decided to make another dramatic change in my life and point myself in the direction of my dreams. I decided to leave Chile and move to Boulder, Colorado, to focus all my time and energy on Ironman training, and working on a project I had been thinking about for some time.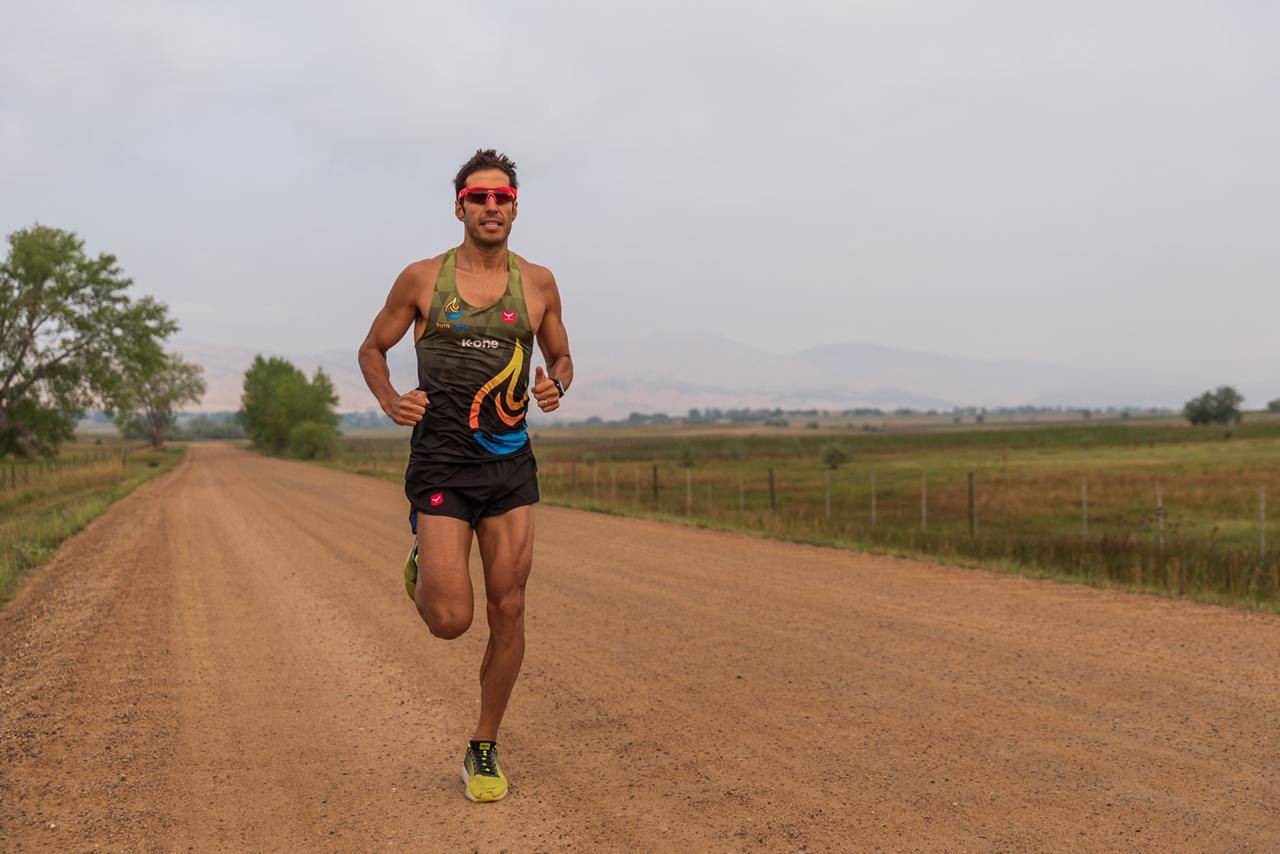 Last year, I founded Burn to Give, a platform that makes my initial romantic idea come to life. Burn to Give converts calories burned exercising into life-saving nutrition for children in need. For every tracked calorie burned, a calorie is given to an undernourished child. Our mission at Burn to Give is to inspire people to become active & healthy by feeding those in need; exercising for a hunger-free world. The food is out there, and the money is out there.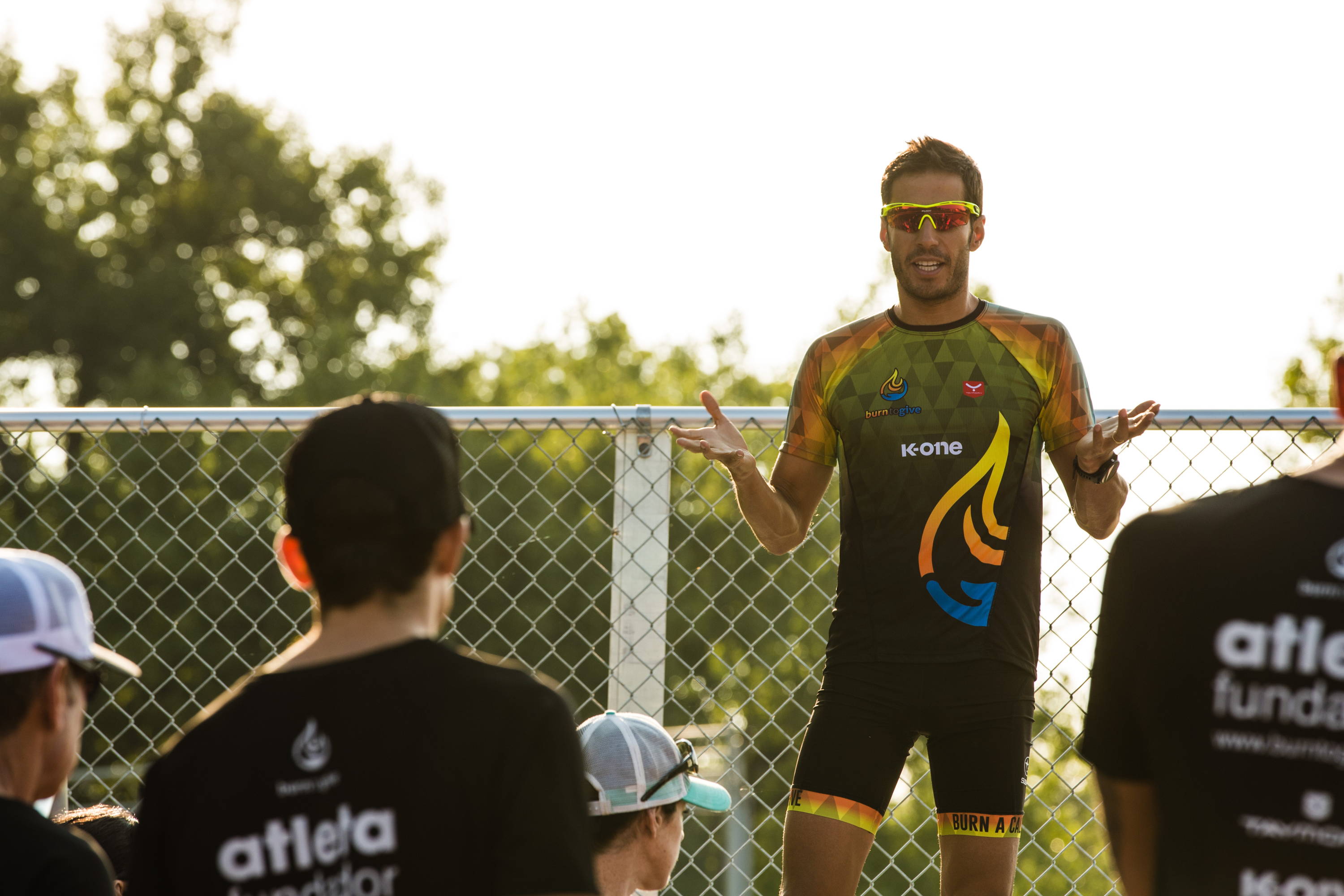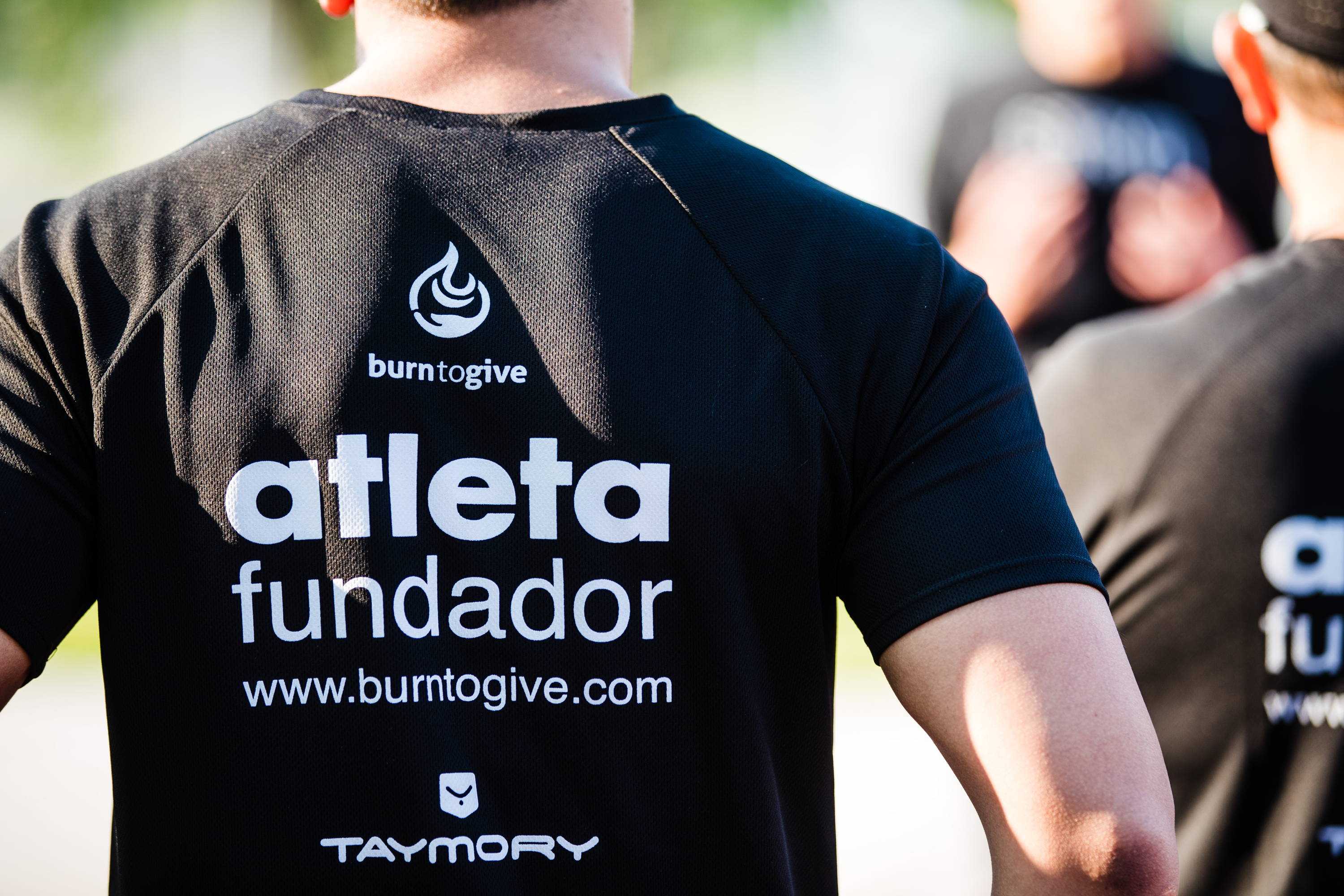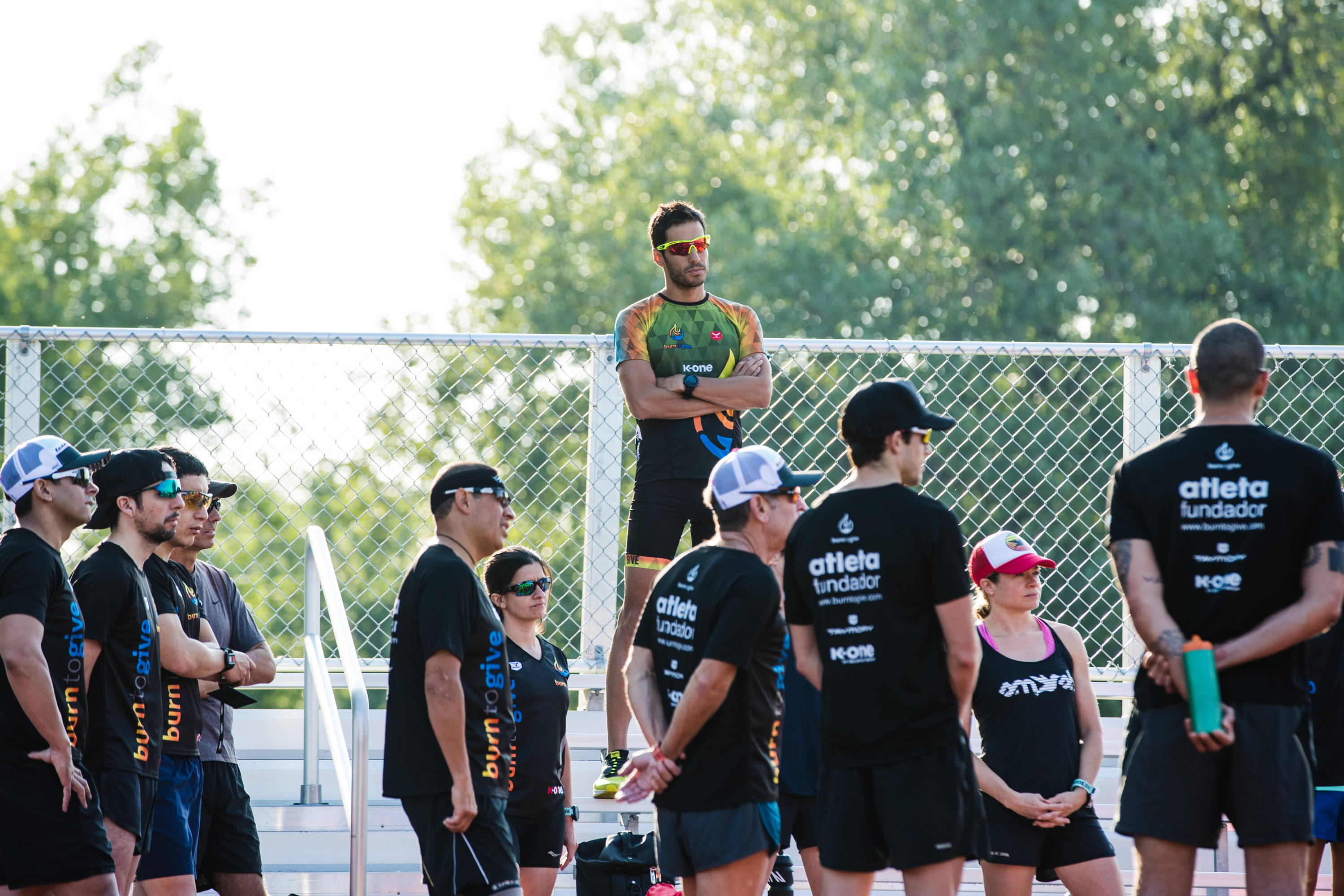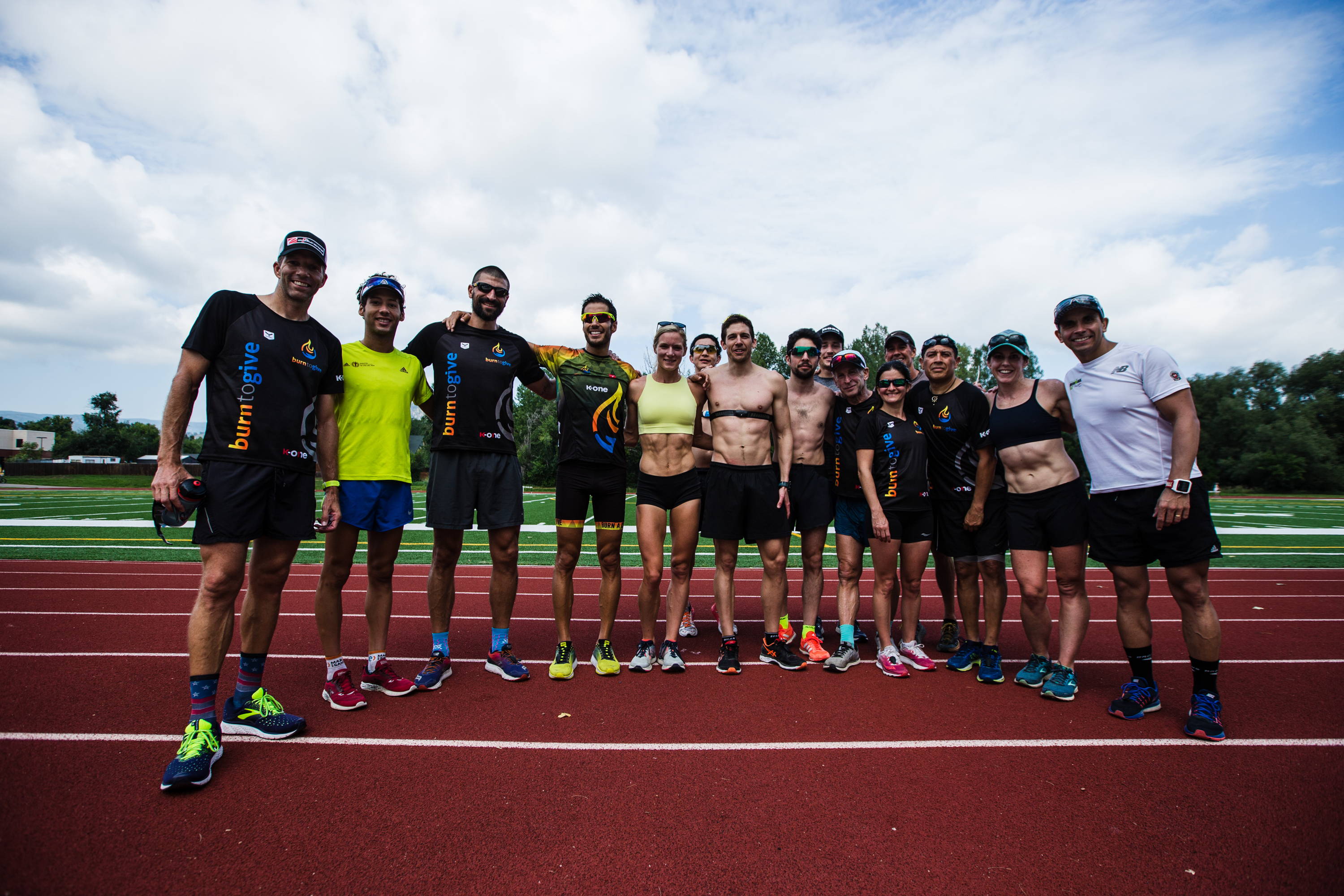 MY ULTIMATE GOAL
My ultimate goal throughout my triathlon journey is to show people that it's never too late in life to try something new, to never be afraid of pursuing your dreams and goals despite an unknown outcome, and that when you push past the "comfortable", physically and mentally you evolve into a better, stronger and more fulfilled person. Living an active lifestyle can not only save other peoples' lives, but it can also save your own life. And the difference between the impossible and the possible lies in a person's passion and perseverance when doing something she or he loves. I'm a true believer that when you do the things that inspire you, it inspires others to do the things that inspire them.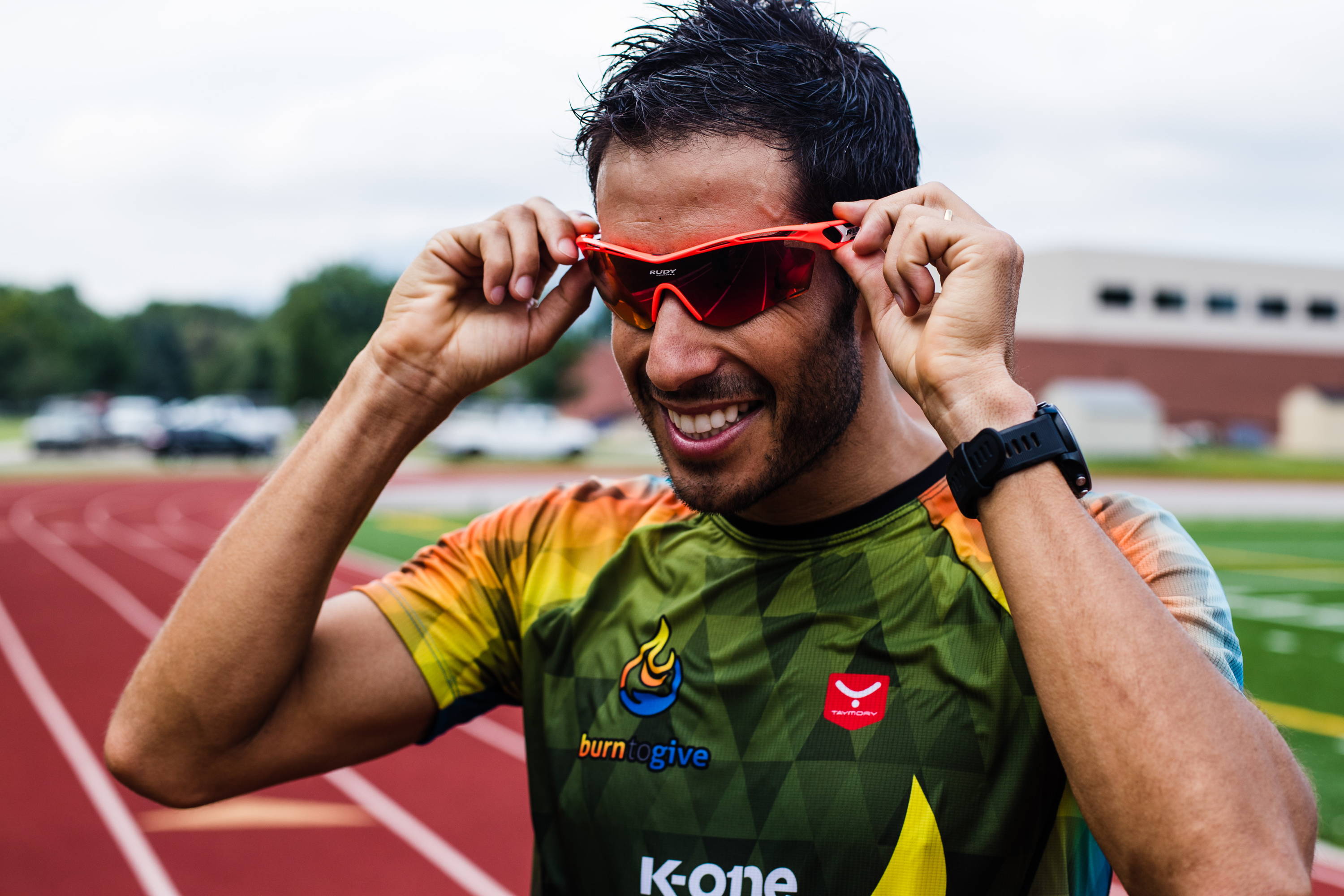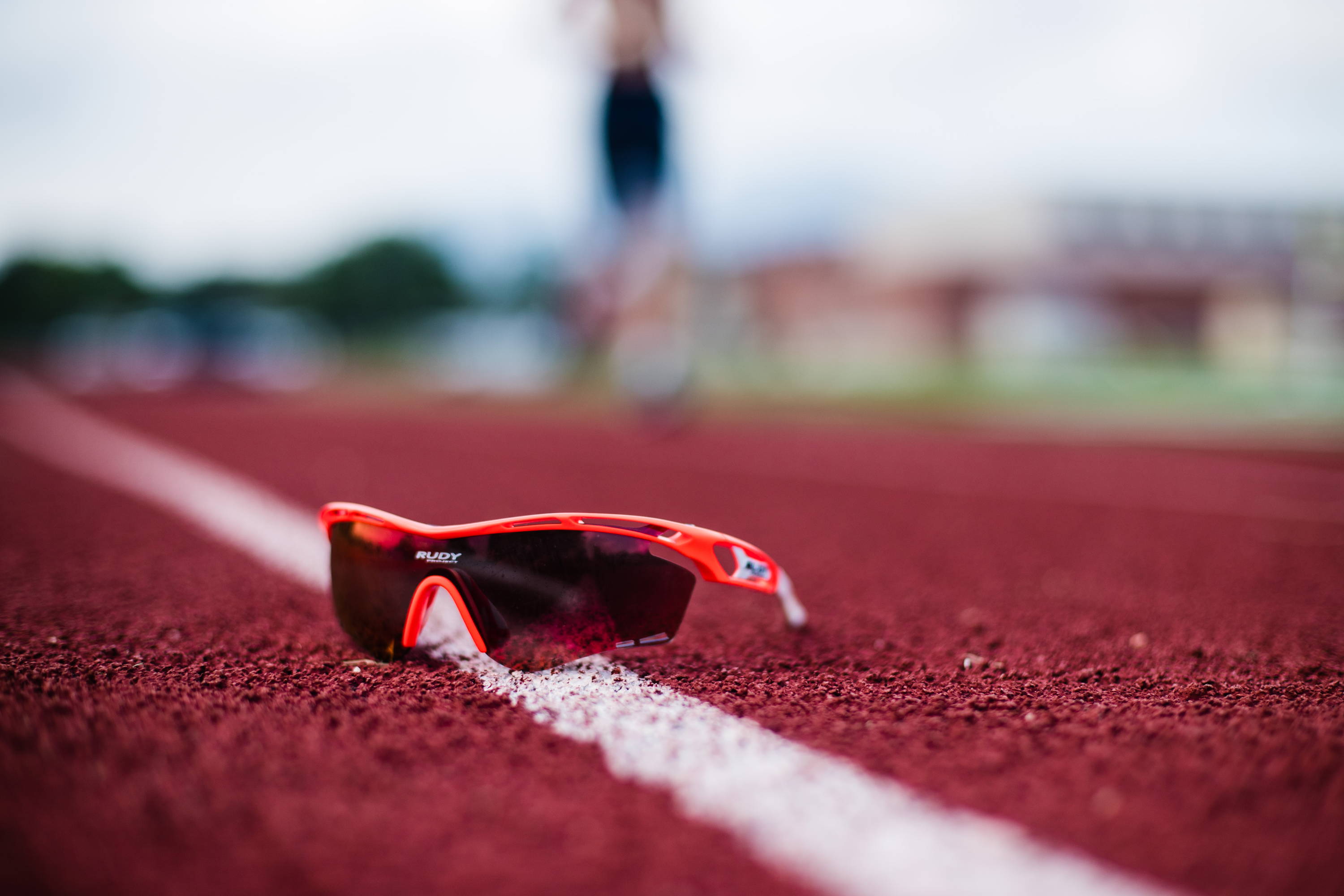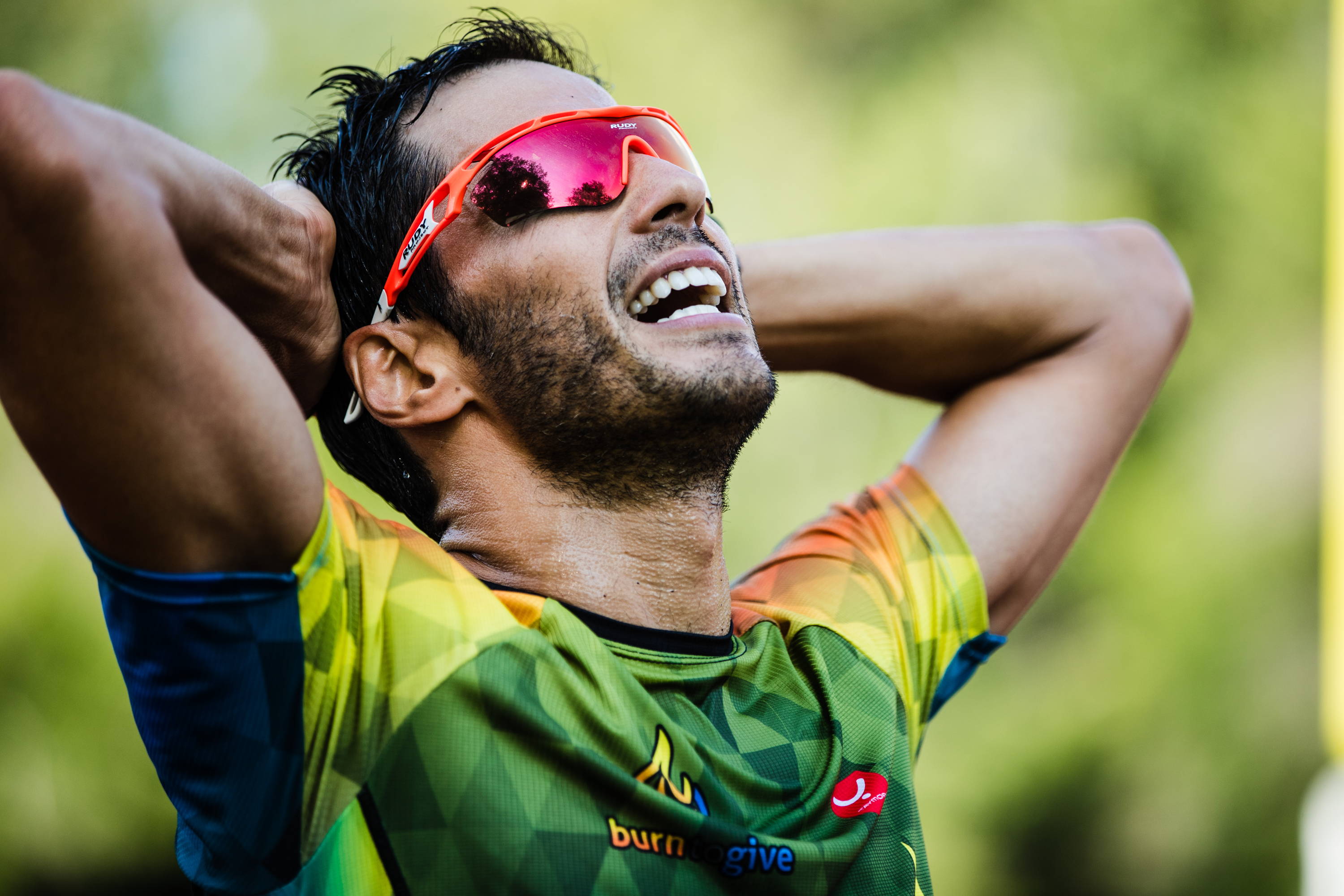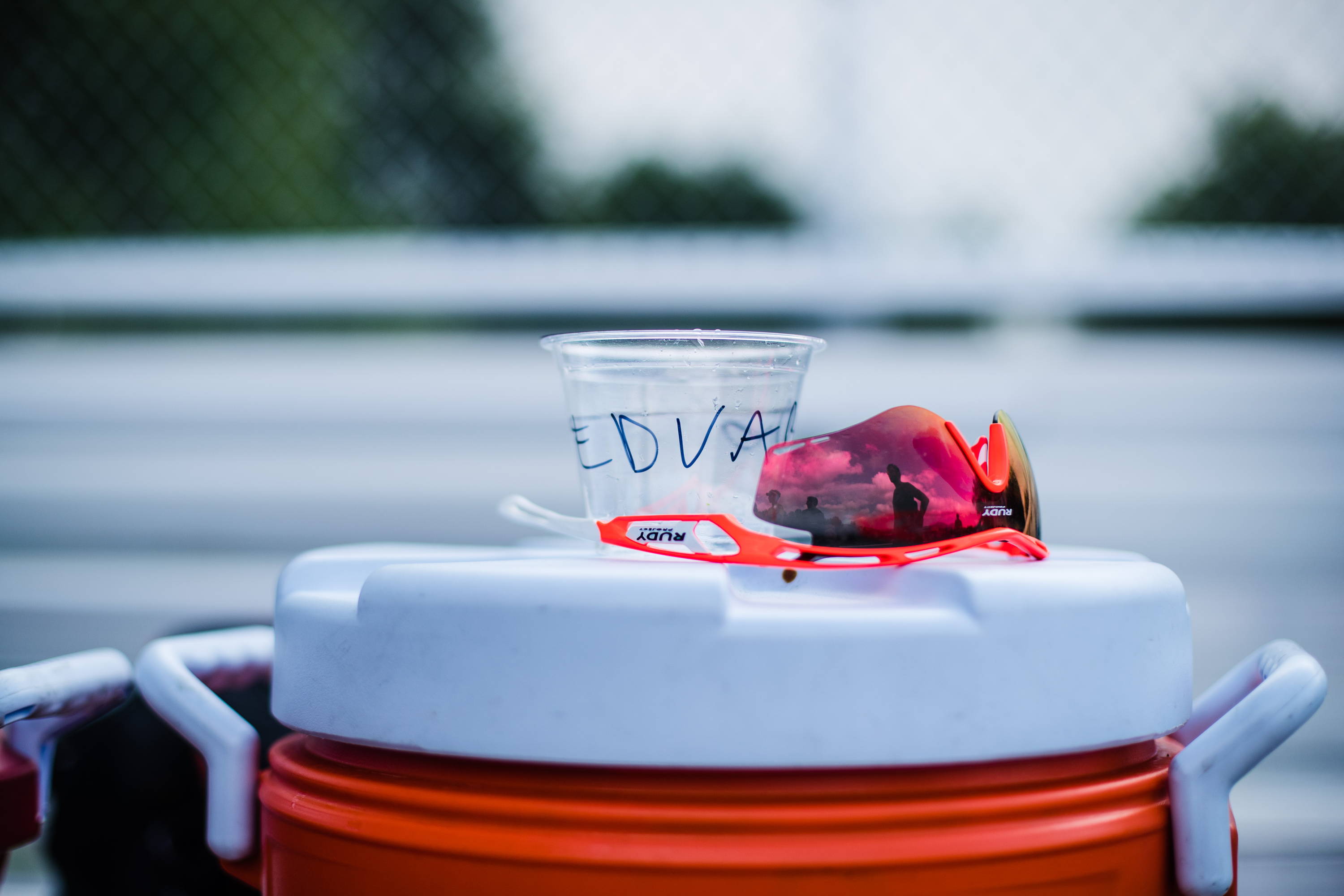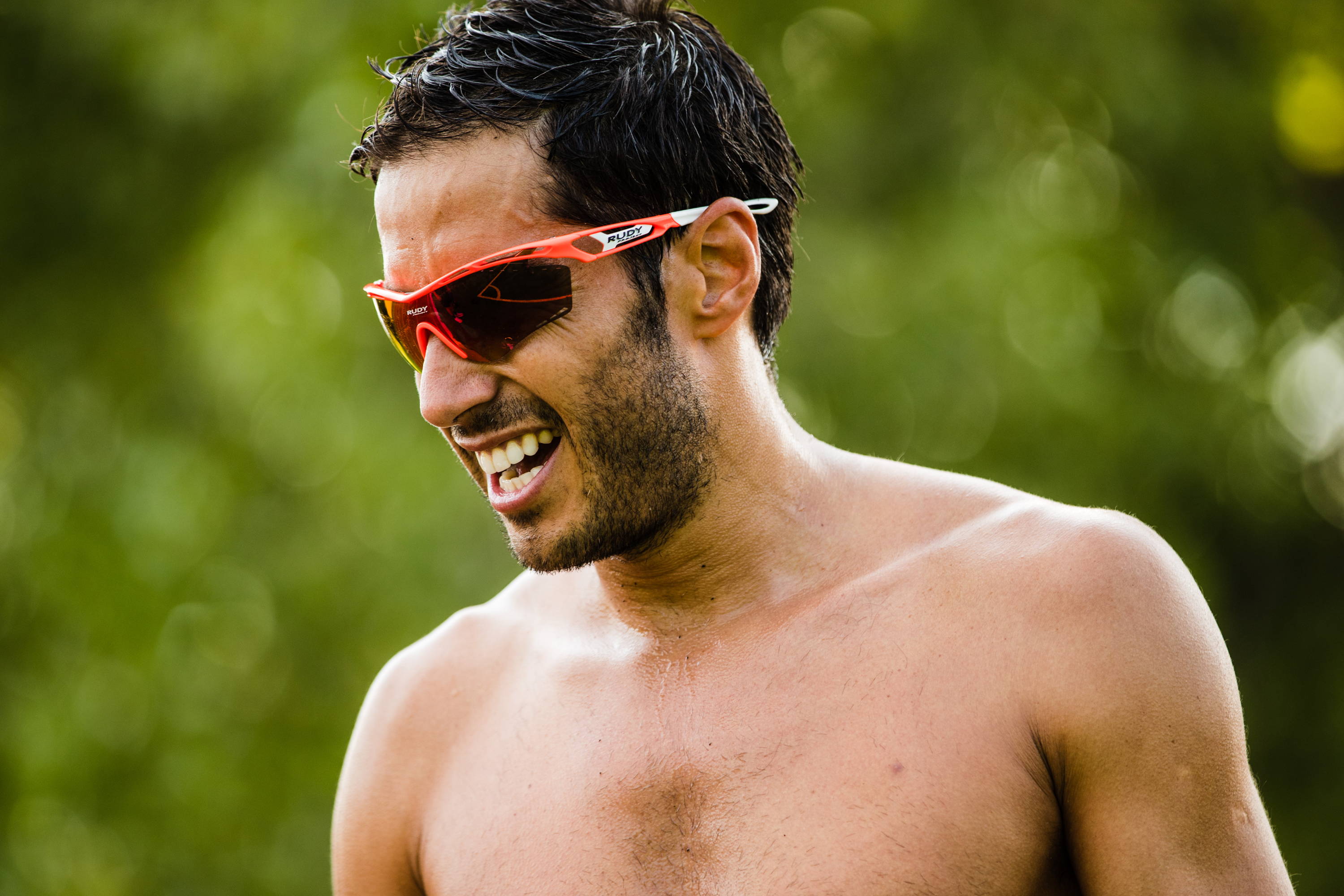 For me, it's not about winning and it's not about being number one, it's about pushing myself and being the best athlete I can be. I want to inspire other people to push their own limits, and it doesn't have to be sports, it can be whatever they do. If I'm able to inspire one person, I consider that a win. My dream for Burn to Give is to become a global movement, a global community of people burning calories and giving calories away to those who need them.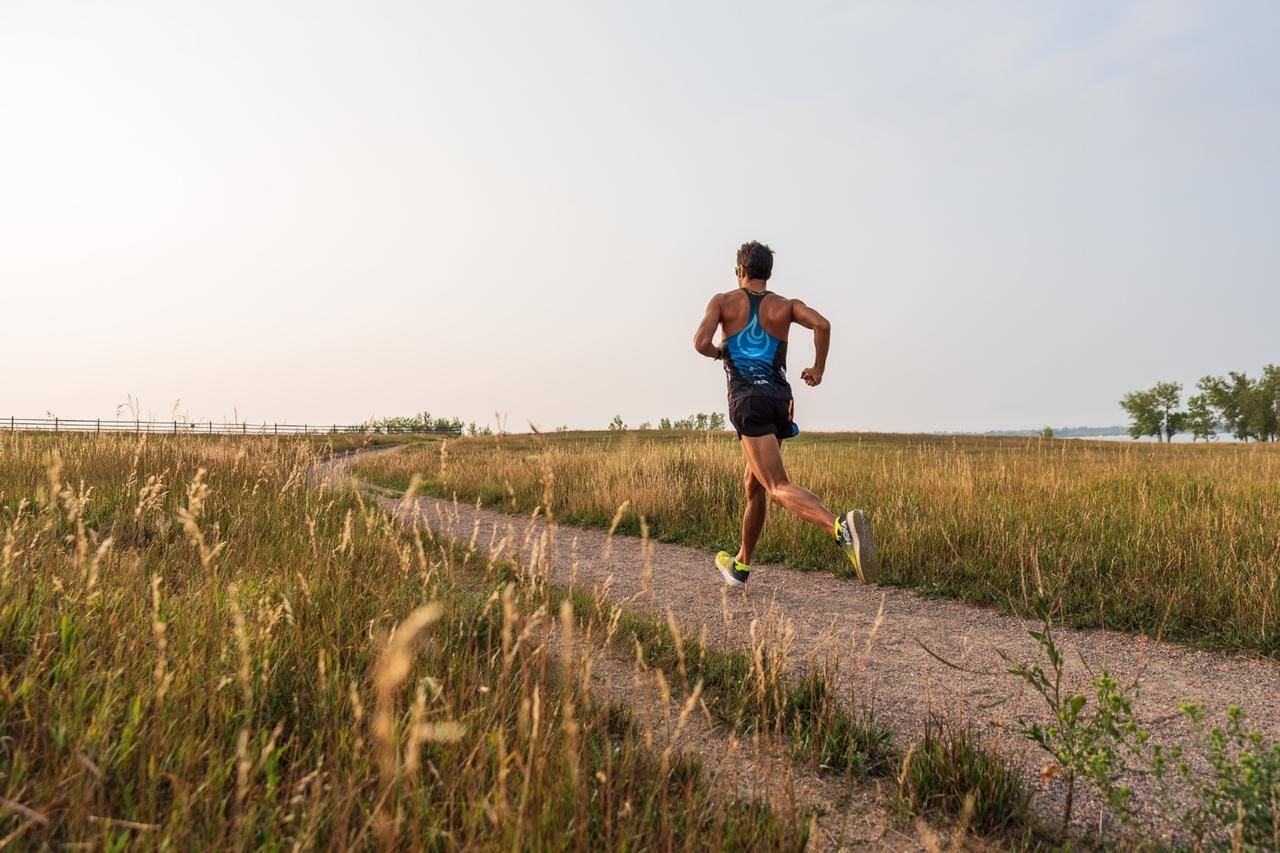 This story originally appeared on innervoice.life the voice of endurance sports.
---